Have you ever been surprised when a huge problem has a super simple fix? After an economic crisis struck their town, the residents of Kurri Kurri, Australia found themselves struggling. But an unlikely superhero came onto the scene to turn it all around; one that was all business in the front and party in the back! Oh yeah, that's right—this town was saved by the mullet.
The mullet? Saving a town? This may seem like a task too daunting for a hairstyle, but nevertheless, it happened! After looking around and noticing what they had to celebrate, the founders of Mulletfest knew their national hairstyle was the obvious choice to bring people together.
Every year since their first event in 2018, almost 200 mullets of all shapes and sizes have joined together in one of the most joyful celebrations and fundraisers I've ever seen. That's why on this edition of Saturdays Around the World, we're heading to Kurri Kurri to take a peek at this amazing event ourselves!
*Caution: I asked my hairdresser to give me a mullet after this. It's really good.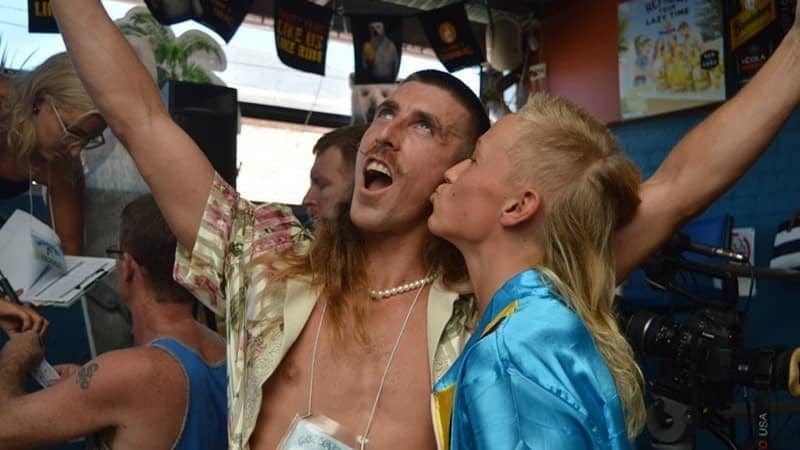 A festival full of pure joy!
Your eyebrow may be raised at the idea of a mullet actually making a difference. But in truth, just like the multifaceted mullet, it gives back in many ways. Aside from raising money for local charities through the event, Mulletfest acts as a place for mullet-owners to feel at home. In a world where the mullet, although iconic, is often mocked, Mulletfest is a place where those rocking their hair short on the top and on the sides with a magnificent mane in the back can celebrate who they are, together.
Of course, a festival around mullets isn't a somber event. Prepare yourself for the most joyful thing you've seen all year * as VICE brings us to Mulletfest to meet a few of the contenders (as well as their mullets) at this iconic event!
*This event took place in February 2020, right before most of the world's events were cancelled due to COVID-19.
For more on Mulletfest, make sure you check out their website and follow them on Instagram and Facebook!
Oh, and if anyone outside of Australia was wondering: "ranga" means "red head."
You can find more great work from VICE over on their channel!
A mullet a day keeps the doctor away!
That's the new motto, at least for me! How amazing is it that something so simple was able to make such a big wave? Just bringing together a bunch of people who rock variations of the same hairstyle to celebrate what they got in common has been able to reinvigorate Kurri Kurri in just a few short years!
Our natural resources can come in many forms, and sometimes, they're a bit hairy and rowdy, and can throw a heck of a competition. Other times, they're big pumpkins and shea butter. This success starts with being willing to look around, truly see our community, and celebrate what we uniquely bring, together. You may be surprised by what you find!
To see how other towns are coming together to celebrate what makes them, them, check out these articles next!
To Chase a Cheese
The Cooper's Hill Cheese Rolling Festival might be one of the strangest annual events in the world. This is what happens when thousands of people cram onto a hillside to watch brave souls chase a wheel of cheese down an almost vertical incline…
Read Article
Watch Video
Listen to Podcast
How does your town like to come together? Even during the COVID-19 pandemic, are there ways that you can stay connected to one another? To bring joy to each other's lives?
Here's one idea that could spark joy in an unending number of people every day:
Stay open to new possibilities!