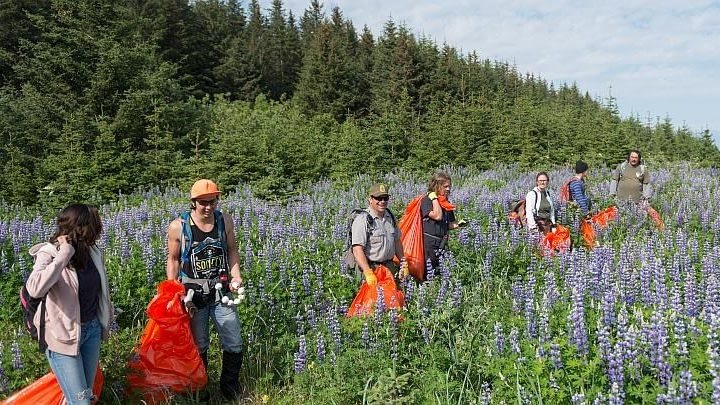 How You Can Help Remove Thousands of Pounds of Litter from our Planet Every Year!
Being stewards of our environment doesn't have to involve turning our lives upside down! It starts with little habits: bending down to pick up a candy wrapper, carrying a plastic bag on a jog so we can grab litter as you see it, or double checking we packed out our own things when we go on a hike. We can all be a part of a growing global effort to turn litter into a thing of the past. And we don't have to start alone!
Think about the places you enjoy most: maybe a favorite walk downtown, a quiet spot in a local park, or just around your own block. Take a look around and you might start to notice more litter there than you'd expect. Luckily, you can be a part of a movement from city streets to the deepest wilderness, to remove litter from our favorite places. There is a growing global effort to turn litter into a thing of the past. Together, people are removing thousands of pounds of litter from the places we love.
If you've spent much time exploring outside you've probably heard this phrase "Pack it out". It means that what you carry in on trips to the wilderness, you carry out. This way, you leave no trace you were there along the way.
"Pack it out" is a catchphrase any one of us can easily integrate into our daily lives!
We all know how it feels to sit in a lovely park, beach or river's edge, and look around to see little things like wrappers, bottle lids, and tissue paper, strewn around. Why didn't these things get packed out, taken home with the last person who sat there?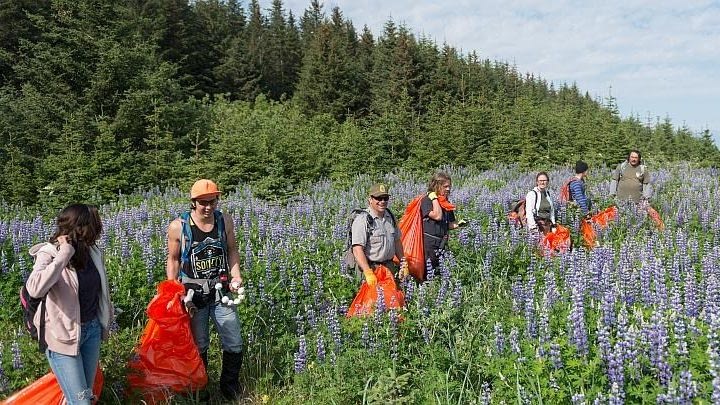 The outdoors are for everyone.

Abby Taylor
Whether you head into the backcountry or enjoy a quiet stroll down your street, enjoying some time outdoors is a pastime enjoyed by a lot of people.
In 2018, US National parks had over 318 million recreational visits, and in 2017 State parks saw 807 million visitors! 1 2 And that's great, we want people to get outside. But unfortunately, as more people head into these beautiful landscapes, more trash piles up.
But what if all of these visitors picked up one or two pieces of litter they saw along the way? How many pounds of litter would that add up to?
Better yet, what if we made those efforts go beyond the borders of our scenic places, to the corners of our world closer to home?
You don't have to take on this problem alone. You are already among great company!
Thought leaders around the world are inspiring people to make that simple gesture of reaching down to pick up the litter a habit in our lives. One of these inspiring thought leaders is Seth Orme, founder of Packing it Out.
The initial idea behind Packing It Out started in 2014 when Seth hiked the Appalachian Trail. Along the way, he and his friends picked up the trash they found and "packed it out". From there, he was hooked. The next year Seth hiked and picked up trash on the Pacific Crest Trail (which runs along America's west coast from Mexico to Canada).
With this movement well underway, Seth decided to embark on an ambitious 2017 excursion. He and a friend would bike across the United States from the coast of Georgia to Seattle, along the way picking up the trash they found in scenic areas.
Why go on such a trek? As Seth puts it:
"We don't pack out trash and clean up trails because it's convenient. We sweat and cry and hurt just for the sake of cleaning our environment."

Seth Orme
So Seth and his friend Abby Taylor took on the 4,700-mile journey. As they peddled, their adventure inspired others to see litter as a problem and do something about it too. It's hard not to see a couple of people with bikes loaded with everything from car parts to discarded milk jugs and not ask what they're up to!
This incredible film by Wild Confluence Media produced in partnership with REI and GearJunkie follows Seth and Abby's journey as they collected 2,130 lbs of trash across the United States.
Here is their epic story:
If you want to learn more about Wild Confluence Media head to their website or check them out on Vimeo or Instagram.
How can you get involved?
"Packing it Out" inspired a new program called The Grounds Keepers through the company Granite Gear. Since 2017, Granite Gear has brought on a new cohort of Grounds Keepers each year. These are individuals who have complete thru-hikes or section hikes and are committed to picking up as much trash as possible while outdoors. Outfitted with the gear they need to pick up trash along their way, they make picking up litter a part of their adventures. As of this article publishing, in May 2019, they have already picked up 1,494.6 pounds of litter!
In their first year with just 17 people, they were able to collect 1,117 pounds of trash. The following year the Grounds Keepers picked up 3,868 pounds! This growing band of stewards is helping catalyze a greater movement towards picking up trash along footpaths and waterways.
You may not be ready for cleaning up other people's toilet paper on the trail or the side of the road just yet but start with the cigarette butts, the bottle caps, and the bottles and cans you find.
You don't have to be an outdoors person to get involved!
Few of us will ever bike across the United States or hike the entire Pacific Crest Trail or Appalachian trail. Others may not spend much time in the backcountry at all! But we can still be useful.
If every one of us reading this took a second to pick up the litter in our paths it would have a definite impact. If a handful of people trekking through some of the country's most remote trails can collect thousands of pounds of trash, just imagine what any one of us could do in our own backyard!
There are lots of organizations getting people involved in litter pickup.
A great place to start is with a community called Litterati. They are helping to collect data on where people find litter in order to help governments and corporations make better decisions about stopping litter before it hits the ground!
If you'd like to learn more about #ConspiracyofGoodness, head to our article all about it!
The key is, we can all be stewards of the environment in our own ways!
"Being negative is the easiest thing in the world, it's so easy to find bad. Find the positive reason to get out of your bubble."

Seth Orme
#ConspiracyofGoodness
We hope we've inspired you a little to take action this summer as you head out to explore your favorite corners of the world!
For myself, I am now more compelled to keep an eye out for litter (and pick it up) as I embark on my weekend hikes and paddles.
Your contribution to this movement is never insignificant. If you are one of the readers inspired to pick up a few pieces of litter this year, you are contributing to something much bigger. One piece of litter may seem insignificant in the moment but together we are doing so much more!
Stay beautiful & keep laughing!
-Liesl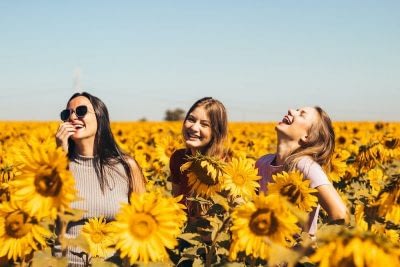 Don't miss out on a single article!
Enjoy unlimited access to over 500 articles & podcast that give you a positive perspective on the state of the world and show you practical ways you can help.
Sign up now!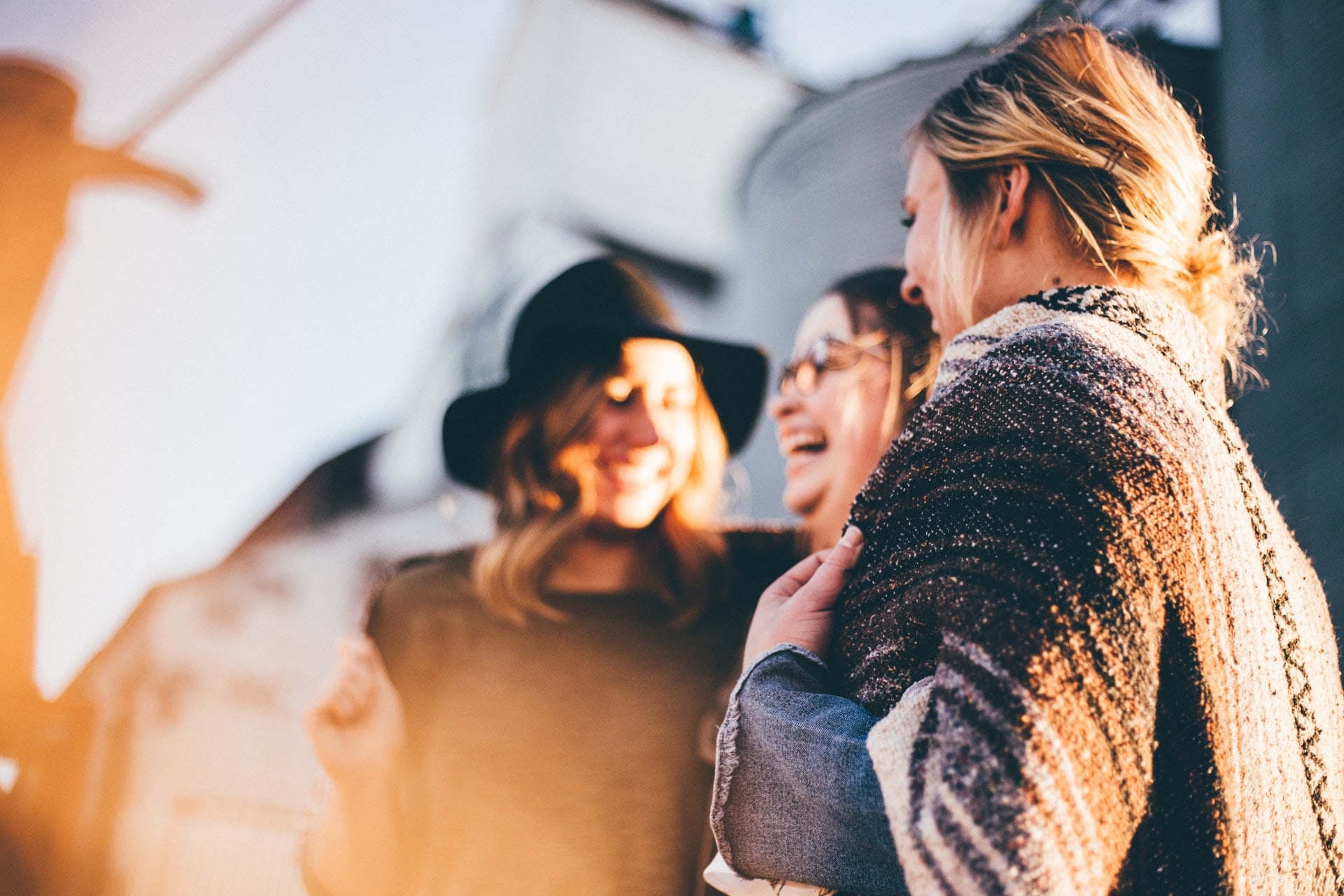 Join for as little as $2 per month
Connect with and learn from others on a member-exclusive platform. Ask questions and find help with projects, share trusted resources, request and attend workshops, and learn from others' experiences to catalyze your work.