Hiking for thousands of miles, carrying what you need to survive on your back, sleeping on the ground, eating dehydrated meals… to you or I this may seem like a nightmare, but for many, it's the ultimate dream. For Will "Akuna" Robinson, hiking began as a way to help him heal after his military service, but his passion for life on the trail has now led him to not only achieve one of the highest honors in thru-hiking, but inspire countless others to do the same.
Among those who choose to hike great distances along some of the world's longest trails, there is a unique badge of honor: the Triple Crown. More people have been to outer space than have achieved this 8,000 mile feat that includes three trails: the Pacific Crest Trail, the Appalachian Trail, and the Continental Divide Trail. And of the estimated 400 people who have achieved this feat, Will Robinson was the first Black man to do so.
His story is one of healing, sharing, and showing the world that the outdoors should be, and is for everyone.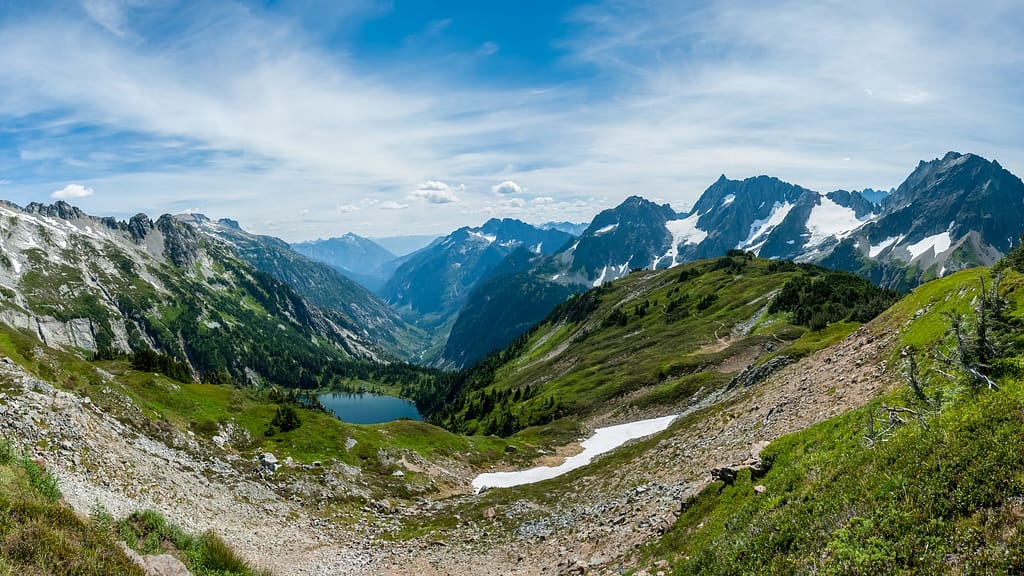 "Along the way, my journey became a mission not just for myself to heal but to share the healing power of nature with veterans, people of color, and everyone who does not fit the stereotype of an outdoorsy person."

Will "Akuna" Robinson
Will got the idea to start thru-hiking 13 years before he ever stepped foot on the Pacific Crest Trail (PCT). Back when he was stationed in Iraq in 2003, family and friends would send care packages with candy, gifts, magazines, and more. And inside one of the books was a trail guide of the PCT. He looked at it all the time, and in a combat zone he found a mental escape, knowing that one day he was going to hike that trail.
When he returned home, he started to prepare. He didn't know much about hiking at the time, ordering equipment he didn't know how to use and having to get creative with his training for the trip. Louisiana doesn't have many long-distance hiking trails, so Will started taking his backpack everywhere: to the grocery store, around the block, and around town.
Will made his first attempt to conquer the Pacific Crest Trail in April 2016 but injured himself on the trek, which prevented him from completing the hike, 1 but affirmed his love for the sport.
In 2017, he reattempted the 2,650-mile PCT and conquered the first of his triple crown thru-hikes. In 2018 he would go on to complete the Appalachian Trail (2,170 miles), and in 2019 take on the most difficult, less traveled Continental Divide Trail (3,000 miles). With those 8,000 miles, Akuna became the first Black man to achieve the Triple Crown of Hiking.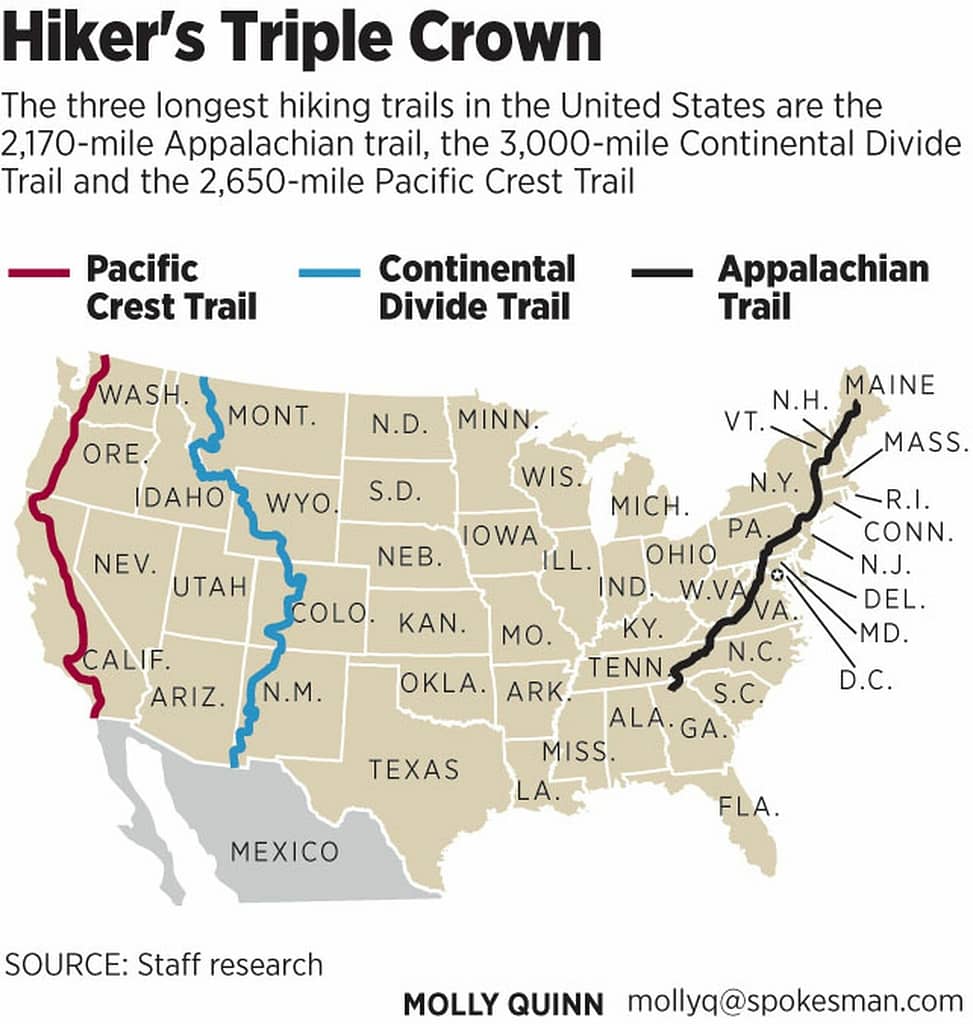 "For a lot of people of color, that's the thing that they need to know in order to get on these trails, is that a person who's similar looking to them is having these types of experiences."

Will "Akuna" Robinson
With his well-deserved crown, here's Will "Akuna" Robinson in an incredible video from Merrell on his journey to achieve the elusive Triple Crown of Hiking.
You can find more from Akuna on his website, or Instagram. He is also a Merrell Ambassador, so you can find great information about his hikes or interviews about his journey on their website.
Since achieving the triple crown, Will has gone on to hike the Tahoe Rim Trail and Arizona Trail, both in 2021.
If you can see it, you can be it.
The outdoors has historically not been a welcoming or friendly place for Black hikers and individuals, but seeing Black thru-hikers like Will—the first in close to 400 people to achieve the Triple Crown—offers the world role new models and new definitions of who can enjoy the outdoors.
And here's the thing. Representation matters. It affects both how we see others and how we see ourselves, breaking down harmful stereotypes that are "detrimental to individuals and limiting to society." 3
When we see someone who looks like us represented in places we've never seen before, we know that we ourselves can become that scientist, that doctor, that thru-hiker… whatever we want to be. And as a society, as we see representation grow, notions of what is "normal" begin to shift, and our language, actions, and decisions become richer and more inclusive.
Healing through Hiking
Will began hiking because he needed an outlet, a way to heal after he was left with severe PTSD after his time in the military in Iraq. And he's not the only one. Many veterans we've written about have found ways to heal from their traumatic military experiences through beekeeping, fly fishing, skiing, and more.
From helping himself, Will's work snowballed and expanded to helping others find themselves through hiking.
"I never thought I would make it this far let alone be able to influence other people and help them along the way. But you know, that's part of this journey. It started as a way to help myself to get to a better level. And it morphed into a mission to help other people. People of color, veterans, people with disabilities… It gives them the courage to go out and try some of these things themselves, and that's what this whole mission has been about: Trying to inspire people who may not think that they should be out in this community to get out there and you know, go for it all." – Will "Akuna" Robinson

Will "Akuna" Robinson
You can learn more about Will's journey with PTSD and how he rediscovered his agency in life at this link in another incredible film from Merrell.
If you're interested in more stories of incredible Black figures and people defying the expectations of who belongs in any given space, here are some other amazing moments in representation to explore:
So like Will said, let's keep crushing miles and spreading good vibes. You never know who you might inspire along the way.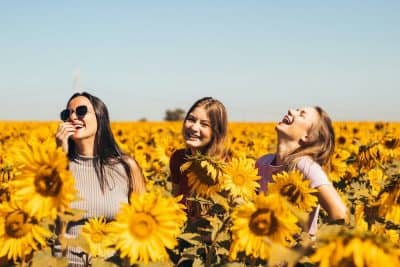 Don't miss out on a single article!
Enjoy unlimited access to over 500 articles & podcast that give you a positive perspective on the state of the world and show you practical ways you can help.
Sign up now!
Notes:
Robinson, Will. "About." AKUNA HIKES, https://akunahikes.com/about. ↩
Merrell. "The Triple Crown of Hiking – Will 'Akuna' Robinson." YouTube, YouTube, 31 Oct. 2019, https://www.youtube.com/watch?v=Hw3gBJTYCHs. ↩
About the Author: Yasmina Tawil Yasmina is an artist and film lover currently living in Brooklyn, and Yasmina is an artist and film lover currently living in Brooklyn. "What Exactly Is Media Representation Anyway?" Arab Film and Media Institute (AFMI), 3 July 2020, https://arabfilminstitute.org/what-exactly-is-media-representation-anyway/. ↩