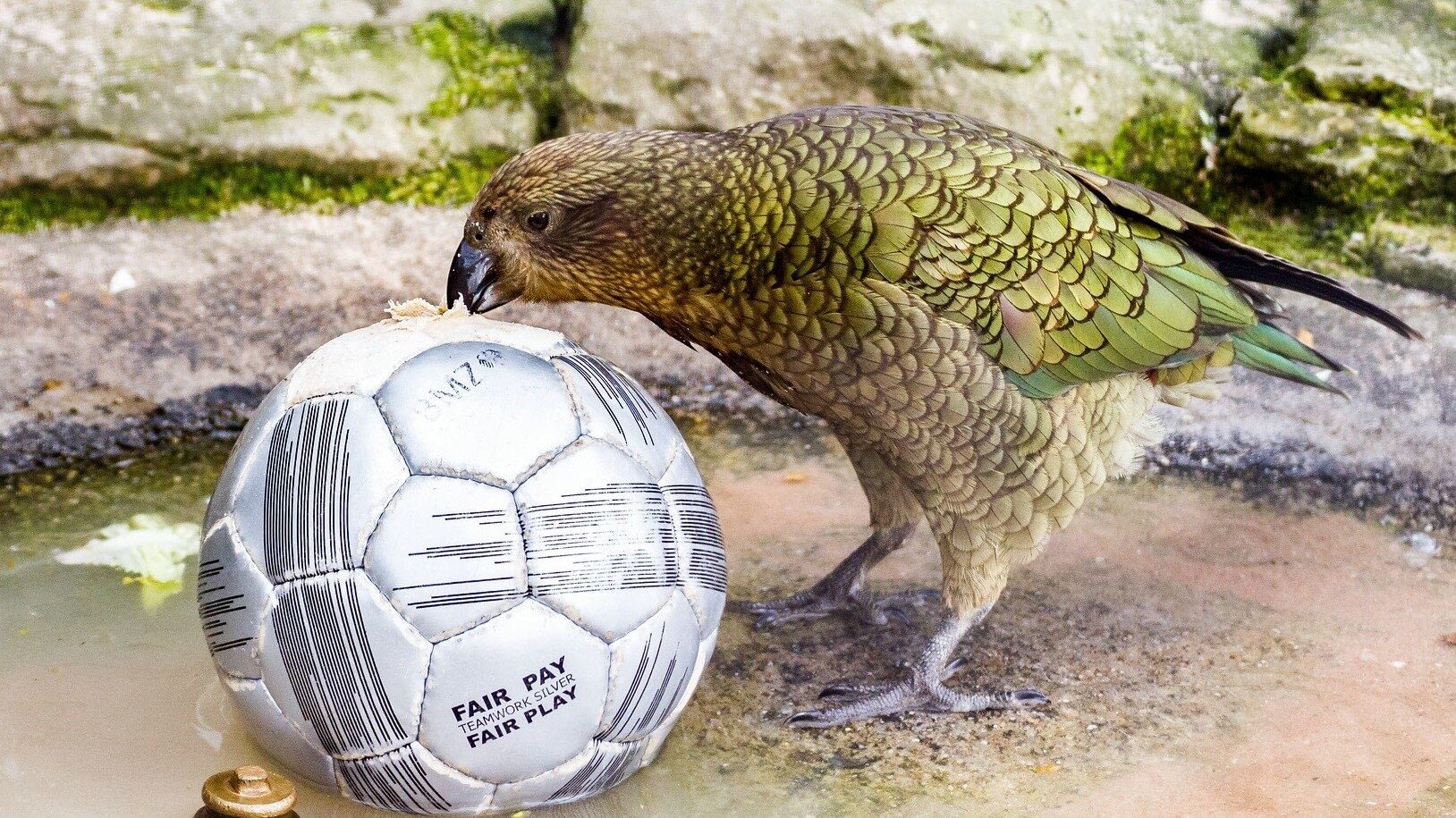 Living with Fun in Mind! Lessons from New Zealand's Smartest Parrot
Playful creatures can show us the way to approach our lives with a lot more amusement and laughter! Have you ever encountered a bird who will take a sip of your coffee, move orange cones to divert traffic, or even go surfing on your car? Well, meet the kea—a fun-loving fowl that can show us the benefits of finding ways to play.
On this edition of Saturdays Around the World, we're headed down under to New Zealand to meet the kea, one of the smartest birds and the only alpine parrot in all the world. Their ingenuity, curiosity, and indifference to humans gets them into all sorts of interesting situations, making them the perfect teachers to show us how to have a bit more fun every day.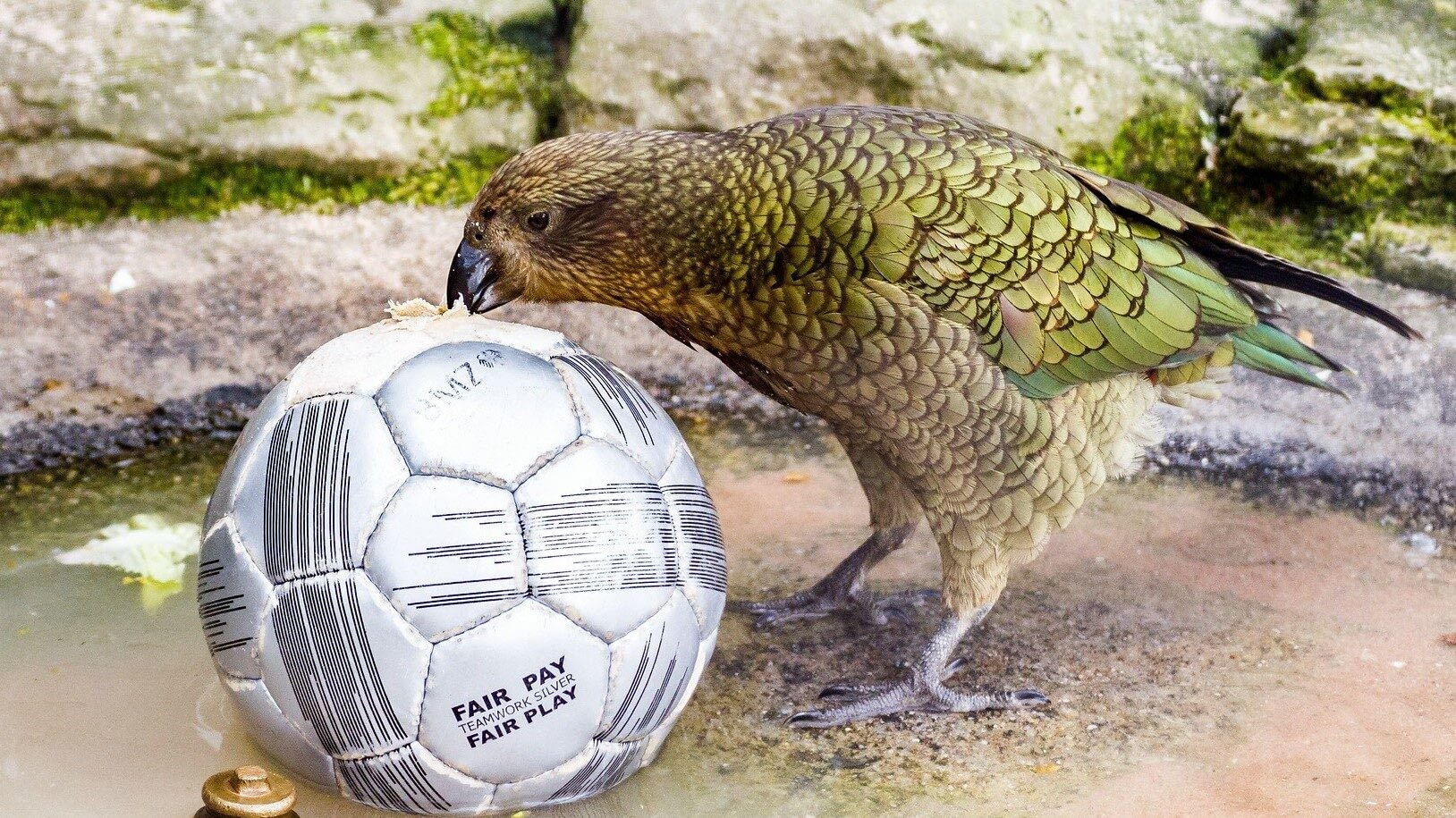 First, a bit of background with something you may not have known: New Zealand has no native land mammals!
Yep, you heard that right—none! Because the country was formed by mountains rising out of the sea, 1 the native fauna is entirely birds, bats, reptiles, and marine life—creatures that could get to the land through or over the ocean. 2 So, every land mammal you see, from dogs to cows to the sheep (that currently outnumber the people 7:1), was brought to New Zealand by the Māori and (later) by European settlers.
Now, why am I giving you this little history lesson? Because it's important to the kea! As there were no native land animals in the entire country, birds in New Zealand didn't face the same threats as those on other landmasses. Instead of building nests far away from the reach of most other creatures, they evolved living in burrows and laying their eggs directly on the ground.
The last place you'd probably expect a parrot to live is in a hole on a mountain. But that's where you'll find the kea!
This may seem like an odd place for a parrot to be but their survival in this unique environment shows us just how important curiosity and play are. Since their life in the mountains is so unusual, they've had to get pretty creative when it comes to finding food. This made the kea evolve to be very inquisitive and creative creatures, testing limits about the what, the where, and the how of finding food—and that curiosity and imagination extends to every other facet of their lives as well.
They use their natural tendency to play as a way to survive!
Keas show their genius through their playful habits of breaking into garbage cans, stealing food and drink from the many nearby ski resorts, and, as we're about to see, making and chasing snowballs.
In this exciting video from John Downer Productions for BBC, we get to behold a group of keas bopping around with snowballs just like any other day… but this time, researchers take advantage of their fun nature—one of the snowballs has a hidden camera inside!
I don't know about you, but I needed a good laugh today, and that shot of the bird picking the fake snowball apart certainly did it! You can find more phenomenal nature videos from John Downer Productions on their YouTube channel. Check them out next time you need a pick-me-up.
And if you want to know a bit more about those fascinating and silly keas, here's a video from the Auckland Zoo where you can learn more and see some of their fun behavioral enrichment tools.
You can find more videos and information about all sorts of animals from the Auckland Zoo on their YouTube channel.
Remember earlier when I mentioned that kea homes are burrows in the ground? Well, the introduction of land predators such as dogs, stoats, rodents, and the like have presented a problem: birds like the kea, the famous kiwi, and more are now endangered. Luckily, the government is taking action to change that. They've introduced programs to catch the pests and help the birds, including bringing a kea conservation dog named Ajax onto the team!
Living with fun in mind!
Keas are such smart animals—they know that amusement is not only a great way to make friends but a great way to live a successful life. Through the sense of play, they're able to explore their environments in new, creative ways. Maybe if we humans brought more play into our own everyday lives, we'd find a bit more ease and surprising success when we face our own problems.
"Play is the highest form of research."

—Albert Einstein
Now, of course, we can't exclusively focus on the fun things; sometimes hard things need to get done. But doing what we can to bring more joy and playfulness into our lives can help. What if we thought of those everyday tasks we have to do for survival more like a game? Hear me out: it's more than having a positive attitude… it's deciding to do things for the fun of them.
I have a good friend who once told me how she convinces herself to focus when she really needs to: she pretends she's in a movie montage! Think: Elle Woods studying at Harvard Law in Legally Blonde, a classic training montage like Rocky or Mulan, or the awesome study montage from Monsters University. Isn't that a fun way to view the formerly monotonous task of studying? It sounds silly, but if we can take a hint from the keas—masters of leading with mischief in mind—we can have more fun with even the most mundane activities.
Is there somewhere in your life that could benefit from a bit more fun? How about making a game out of data entry at work? Or maybe some timed trials while making dinner in the kitchen or doing the dishes? I'm challenging you to find at least one way to introduce more fun somewhere in your life that you wouldn't have before—just like these new do every day.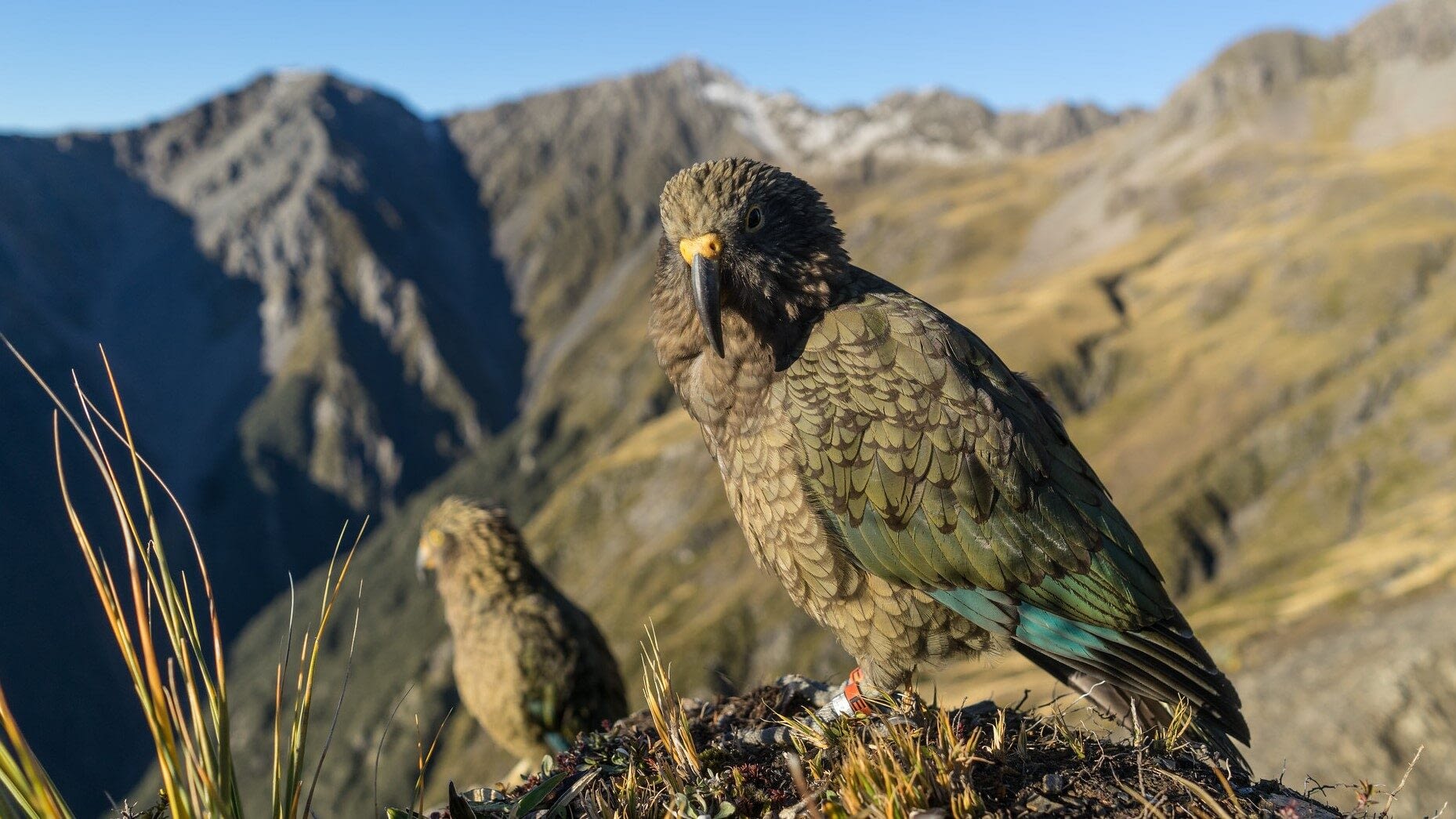 Making fun a priority!
All this talk about the importance of play reminds me of one of my favorite TED Talks about The Super Mario Effect. Our article about it is absolutely worth the read, but the very short version is this: if we think of life as a game, we'll actually get more done while caring less about failure and more about just having a good time.
Oh and if birds are more your speed, here are a few you should have fun with, too!
By now I hope it's clear that the saying is true: the world is a playground. So, get out there, have some fun, and spread that joy to others!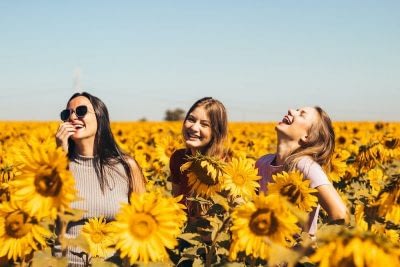 Don't miss out on a single article!
Enjoy unlimited access to over 500 articles & podcast that give you a positive perspective on the state of the world and show you practical ways you can help.
Sign up now!
Published: January 23, 2021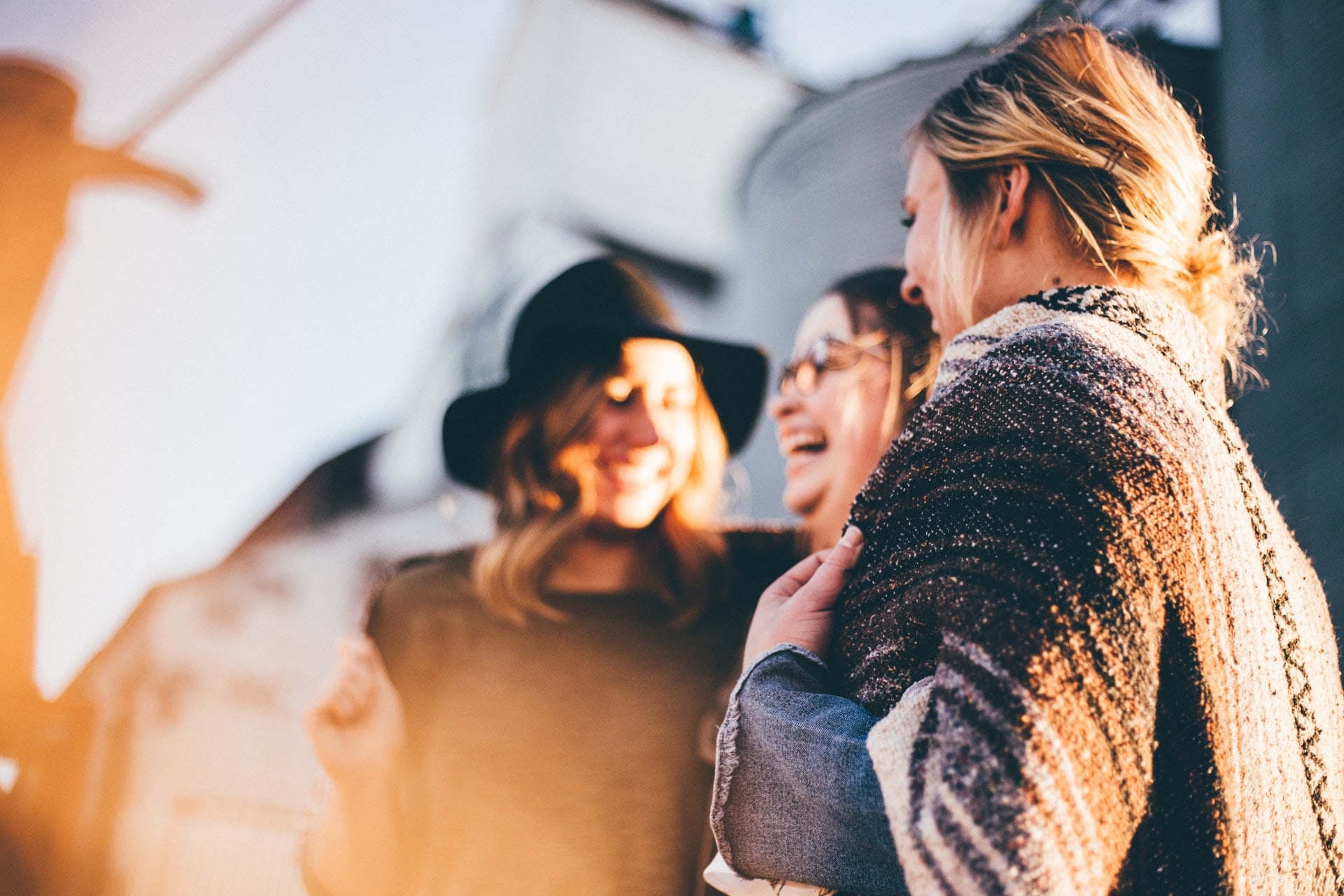 Join for as little as $2 per month
Connect with and learn from others on a member-exclusive platform. Ask questions and find help with projects, share trusted resources, request and attend workshops, and learn from others' experiences to catalyze your work.