If you've ever felt the panic of having misplaced something precious, I'm here to let you know that not all hope is lost! In one of the world's largest cities, there is a lost and found system that is a marvelous example of the power of human compassion. Here, kindness can be found on every street corner!
Oh man, we've all been there: the huff and puff of ransacking your home trying to find your cell phone or credit card. It's a type of desperation that can only be cured by discovering that your lost treasure has finally been found. When this happens, it seems like 50 pounds have been lifted off your shoulders and you feel the sudden urge to sing in the street!
Now, take this feeling of relief and amplify it by 37,393,128! This is the population of Tokyo, a city with the most epic (and organized!) system for returning lost artifacts to their owners. 1
So, on this edition of Saturdays Around the World, we're heading there to see this amazing system of kindness for ourselves!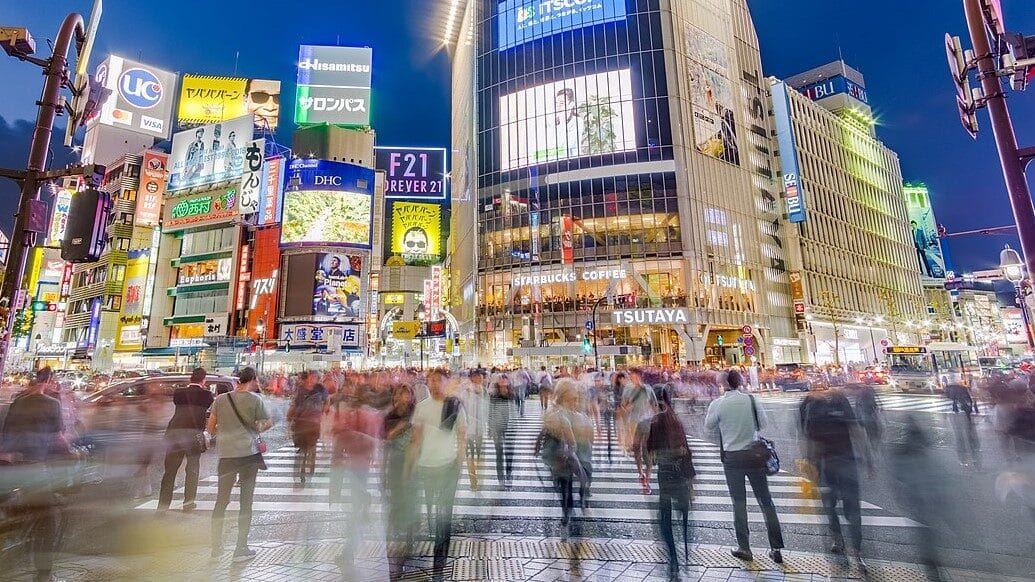 What once was lost, has now been found! How can a city with such a huge population be so good at returning lost objects?
It's curious, isn't it? As it turns out, it's a significant part of their culture!
Beginning at a young age, children in Japan are encouraged to be honest and always return lost items. Additionally, the Koban, or "police boxes," also play an important role in the city's mission to find the owners of absent objects. These small Koban offices are the epicenters for adrift articles, and can be found all over Tokyo. When someone discovers a lost item, they bring it to the nearest Koban where an officer then gets to work on finding its home. I mean, talk about making being kind convenient, too!
Ready for a glimpse of all the fascinating stuff that has been turned in, cataloged, and made its way back to its rightful owners? Let's travel to Tokyo and see it for ourselves!
‌Wow! Just wow. Thank you, Great Big Story, for taking us on another remarkable adventure! You can tour our amazing world with them by simply visiting their YouTube channel.
So, what can we learn from something as simple as a lost and found?
Well, truly, it's not that simple! The combined efforts of the community, the police officers working in the Koban, and the complex process of keeping track of all that knick-knackery is truly something we can all appreciate.
As someone who adores lists, and fool-proof regimes, I tip my hat to the people of Tokyo! Well done!
Can we please make kindness a custom everywhere?
In addition to the top-notch organization of Tokyo's lost and found, I am even more impressed at how the people who live there value honesty, respect, and kindness. It's just their way of life!
When you stop to think about the millions of dollars that people have returned to the Koban, it's almost overwhelming. What a beautiful display of accumulated kindness!
What if this sort of kindness was a custom worldwide? There's no end to the progress we could make.
If you find yourself in Tokyo, and oops, you left your sunglasses on a park bench when it began to rain… you can rest easy knowing that someone will probably return them to you. And, you know where you can go to borrow an umbrella, too!
But even if you aren't in Tokyo, it's still amazing the kindness we can find from strangers. Take this experiment that former NASA engineer, Mark Rober, put into motion to see how many people would actually return a lost wallet. (Hint: You should check your mailbox!)
Can't get enough stories about human compassion? These next articles are sure to put a smile on your face!
Can Kindness Get You Further than Money?
How far can kindness really get us in life? In 2017, Two brothers set out to travel the world with nothing—no money, no plans, not even clothes—and traded homemade t-shirts for everything they needed! They made their way into some unique and wonderful situations, all the way relying on their blind faith in the kindness of strangers. Here's what they can show us about the value of a good story and a kind smile!
Read Article
Watch Video
Listen to Podcast
Keep dreaming and notice the beauty around you!
~ Renee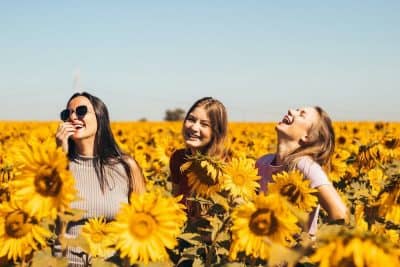 Don't miss out on a single article!
Enjoy unlimited access to over 500 articles & podcast that give you a positive perspective on the state of the world and show you practical ways you can help.
Sign up now!
Published: January 9, 2021