This article by Bonnie Riva Ras originally appeared on Goodnet.
At the public library in Madison, Wisconsin, you can check out books, movies, and even electric bicycles. That's right, city residents with library cards can check out ebikes to run errands on or just to enjoy cycling through the city. And according to the organization Next City's Urbanist News, this is part of a growing trend.
Madison's library is far from alone, there is a list of 35 bike lending libraries in the US from Vermont to Texas that was curated by a reporter from StreetsblogMASS. While all of these programs look a little different, the mission is the same. Bike lending gives city residents free access to bicycles.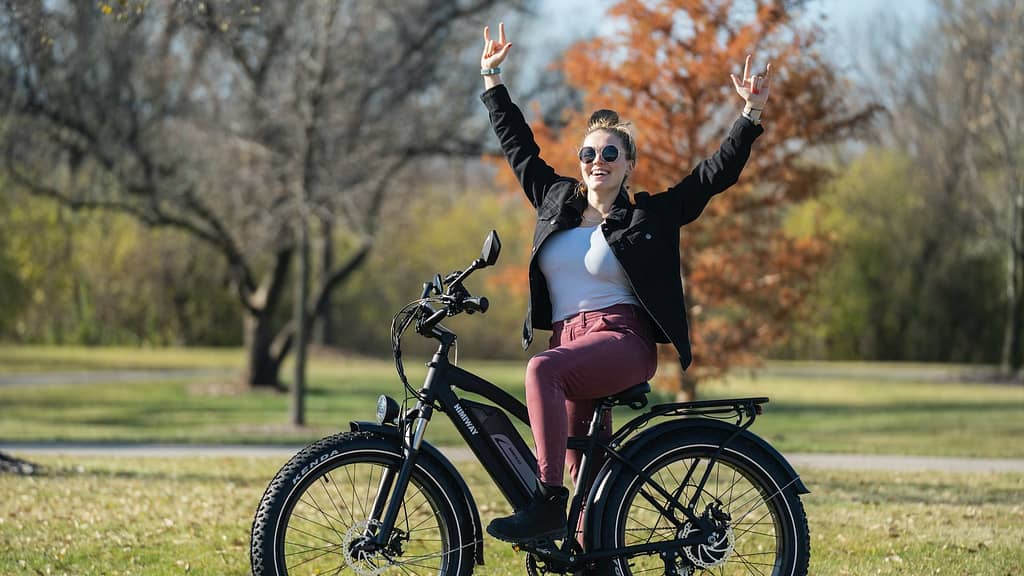 Bike lending in Madison
As long as you are a resident of the city and are part of the 62 percent who have a library card, you can check out an ebike from one of the library branches with no charges whatsoever. That's because the city partnered with Madison BCycle, a bike sharing company in the city.
In 2021, BCycle approached the city with the idea for a community-wide program that would give library patrons access to 300 bicycles across the city.
"Making bike share more accessible in our community is a top priority for us," Madison Bcycle's general manager Helen Bradley said in a city press release. "Launching the Community Pass Program is one way we can ensure that everyone in our community has access to bike share as a transportation option."
Library card holders are able to receive the passes for one-week at a time and then they can use the ebikes from any of the 50 BCycle stations, according to the press release. Each of the libraries have two passes available. Bicycle helmets are also available in the program.
"It's an equity initiative she adds, noting that it gives people the chance to rent a bike if they haven't ridden one in a while as well as the chance to choose a bike over a taxi or an Uber," Tana Elias, Madison Public Library's digital services and marketing manager told Urbanist News.
"It's an opportunity to choose to be a little healthier in your day-to-day activity. But also, if you haven't ridden a bike recently, it's a good opportunity to get out there and try it without making a huge commitment," she said.
Other bike lending initiatives
In Nashville, Tennessee, an initiative called Books and Bikes for All makes checking out a BCycle electric bike easy, reported News Channel 5. This initiative also uses passes but, in this country western music capital, the passes are shaped like guitar picks.
The passes are available at Main, East and Richland Park library branches will give the library user two weeks of unlimited two-hour rides. The program is so popular that there are 90 holds for the passes.
"It is very exciting, and it also was an immediate indicator to me that there needs to be more passes available," Nashville BCycle general manager Elese Daniel told News Channel 5.
The Lorain public library in Ohio launched its bike share program in 2019, according to Bicycling. The library partnered with the county health and parks department to set up this free program. Library card holders can check out bicycles, helmets, and locks. The bikes can be checked out when the library opens and must be returned by the time the library closes.
These programs ensure that there are safe and reliable transportation alternatives to city residents. And whether you use a standard bicycle or an electric one, bike riding is a healthy way to get around. So, get cycling, it's as easy as checking out a book.
If you're looking for more articles about incredible stories in the cycling world, check these out next.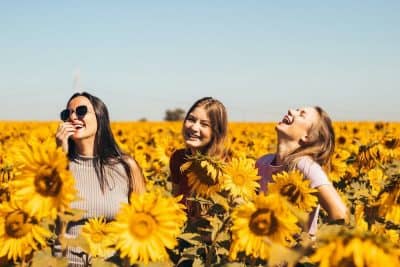 Don't miss out on a single article!
Enjoy unlimited access to over 500 articles & podcast that give you a positive perspective on the state of the world and show you practical ways you can help.
Sign up now!
Published: March 17, 2023