Ahhh the magic of old Hollywood; the glamour, the stars, the classics. Ask your grandma about her favorite movie and she'll probably give you a wistful answer about her favorite actor, and maybe a lovely anecdote about the time she saw it with a long-forgotten boyfriend. But in all of our nostalgia for the old cinema, one very important character often gets left behind. A character that truly transports movies to other worlds!
Who is this missing character in all of our memories? Well, the backgrounds, of course! They're some of the largest paintings ever created, bringing the scenes of our favorite movies to life with their secret presence. But in this digital age, many have moved on from using these gigantic masterpieces!
So… where are they now? The answer is a journey down memory lane, and a peek behind the curtain of that Hollywood magic!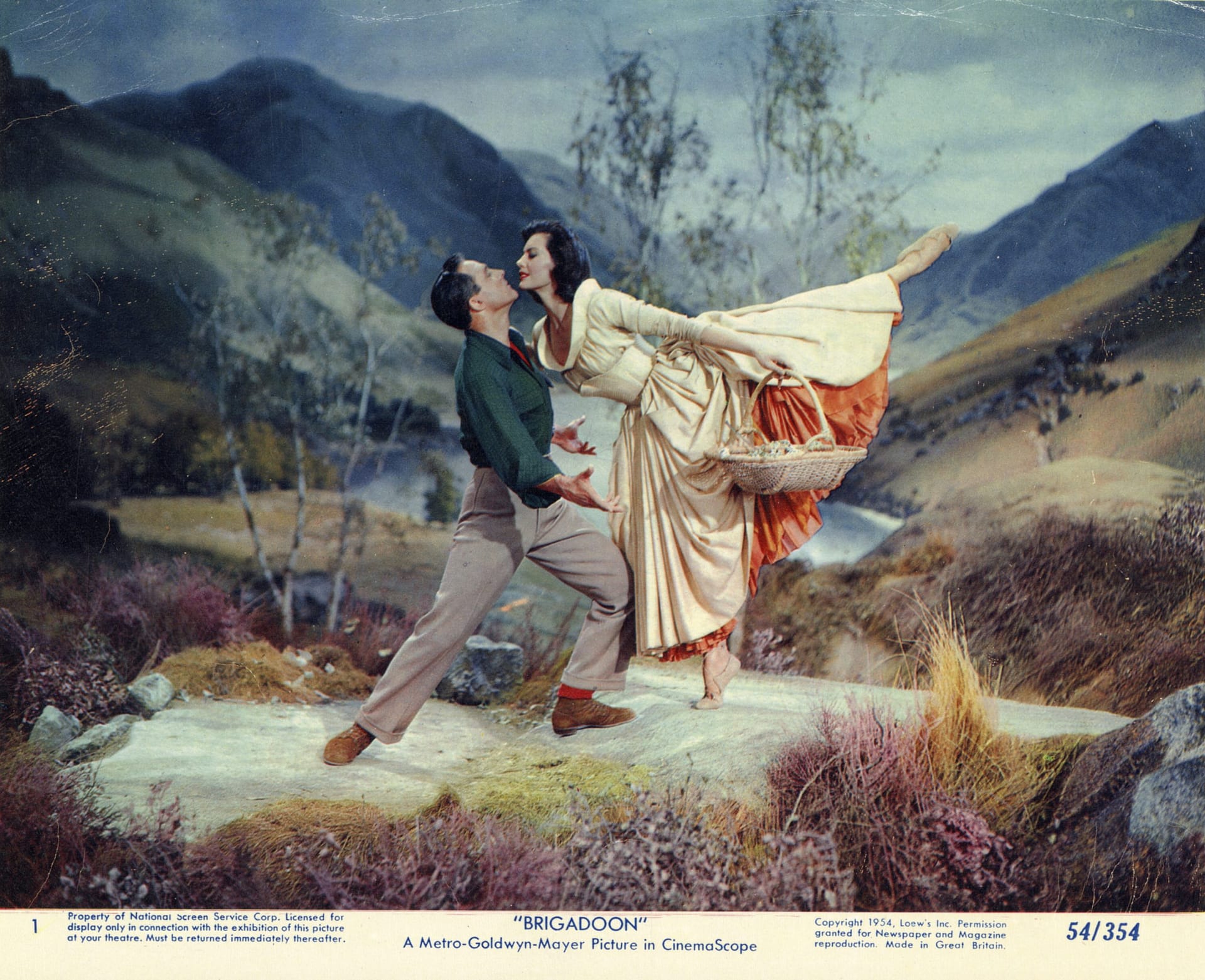 The Subtle Magic of Movies!
It's impossible for me to think about a movie like The Sound of Music or Singing in the Rain, and not think of my grandmother, sitting in her living room happily singing along to every song. Mention Gone with the Wind to my dad and he tells the story of the afternoon he got to spend with his mother watching the film. Movies play a special role in our culture, letting us take a break from the real world for an hour or two, enjoying the feeling of being transported away to a new place.
The scene's painted backgrounds, before the era of CGI, were what brought these new places to life. From Oz to Manhattan, the streets of Paris to the vast expanses of the American southwest, enormous paintings, sometimes 90 feet wide, transport Hollywood sound stages to other worlds. Before computer graphics came on the scene, backdrops–or backings as they are called in the industry–were the main invisible presence that made the magic of the movies possible.
But in the 1980s, film studios started moving away from the enormous hand-painted canvases of old and ushering new possibilities with digital artistry.
So, where did the hundreds of old backdrops—some of the largest paintings ever created and so meticulously detailed and beloved by movie-goers—end up?
Giving New Life to Old Hollywood
As this use of digital technology became easier and higher quality, many studios just did away with their old backings. Like so many props from films, they made their way to the dumpster. For some though, they were lucky enough to fall into the hands of the JC Backings Corporation who bought hundreds of these iconic old paintings to add to their collection and saved these pieces of cinema history for generations to come.
In 2017, as the company moved to a new location, they went through their thousands of painted backdrops and donated 250 of them to the Academy of Motion Picture Arts and Sciences, educational institutions, and the Art Directors Guild Backdrop Recovery Project. The latter organization cataloged over 200 of these masterpieces and began working to find a home for them all. Some were easy to find homes for, while others, it took a little more time.
It turns out finding homes for 90 foot long paintings can be a little difficult.
For more on this wonderful world, and for a walk down memory lane, check out this great piece from CBS Sunday Morning! Maybe you'll spot a few familiar worlds from your favorite films!
If you're looking for a place to get lost in a little history, culture, and stories that will make you feel good, CBS Sunday Morning is the place to go. Check out their YouTube channel to see clips from their latest show each week.
You can learn more about this magical world of cinema and the way backings brought it all to life in Karen Manes' book, The Art of the Hollywood Backdrop. And, you can see updates from the Backdrop Recovery Project on their website! If you want to see if you can spot any backings from your favorite movie or TV show, you can check out their painted backings archive!
"It was like seeing an old friend; exhilarating"

—Karen Manes
Yes, these backdrops are truly magnificent works of art on their own, but they speak to the wider power that nostalgia has to transport us to times with precious memories!
Movies have always had the power to transport us to new worlds, giving us the opportunity to see life in a new way, and sometimes, just providing a much-needed escape from reality. Rewatching an old film so often combines those powerful experiences with the equally as moving power of our memories. Together, they are the perfect recipe for joy through nostalgia.
If you need a little inspiration for what to watch, here's Rotten Tomatoes 100 top classic films. From The Wizard of Oz to North by Northwest, and my favorite, Singin' in the Rain, there's sure to be a title there to enjoy!
The backdrops in our beloved movies are a part of that whirl of emotion. They are gigantic monuments to the moments that moved us and still continue to move us.
Sometimes we just need a little escape, a moment away from the "real world" to balance ourselves again and come back to enjoying real life with all of the joy that it deserves. If you want to take a little journey to some new worlds, give a few of these articles a try.
Where will your next little journey take you? A walk down memory lane with our favorite movie, album, or walking path is a beautiful way to pause, take a moment, and reconnect!
Stay beautiful & keep laughing!
-Liesl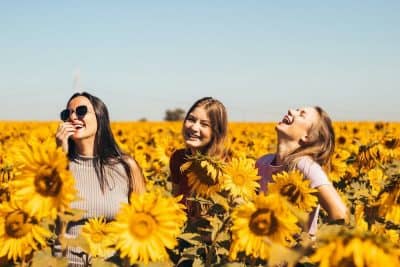 Don't miss out on a single article!
Enjoy unlimited access to over 500 articles & podcast that give you a positive perspective on the state of the world and show you practical ways you can help.
Sign up now!
Published: March 29, 2020