Business of Goodness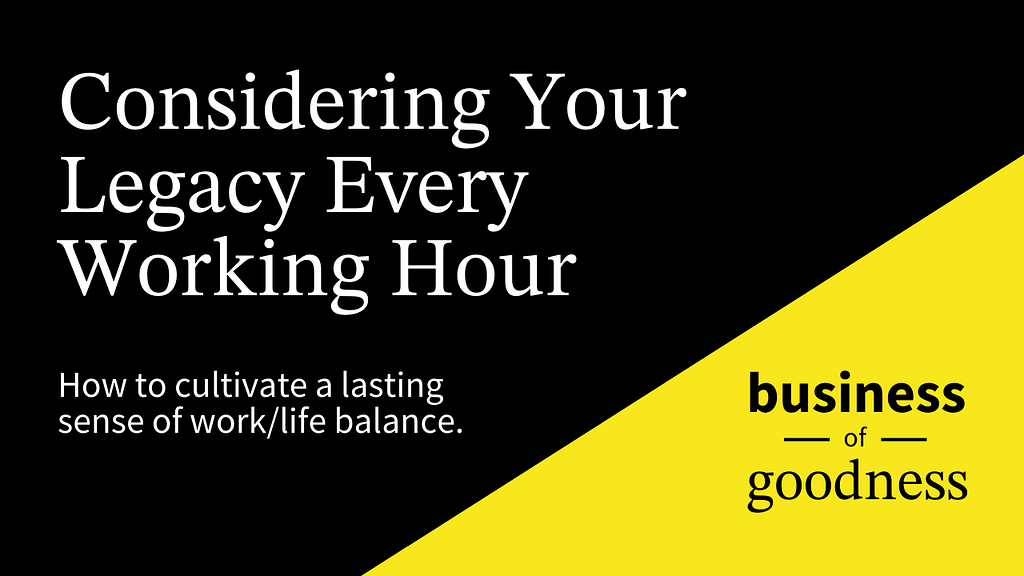 If you want a real sense of work/life balance, it won't come down to how many hours you spend working, it will come down to doing work that engages what you are uniquely built to contribute. Legacy is the feelings you leave inside others. This video will help you expand your perspective about the sentiments…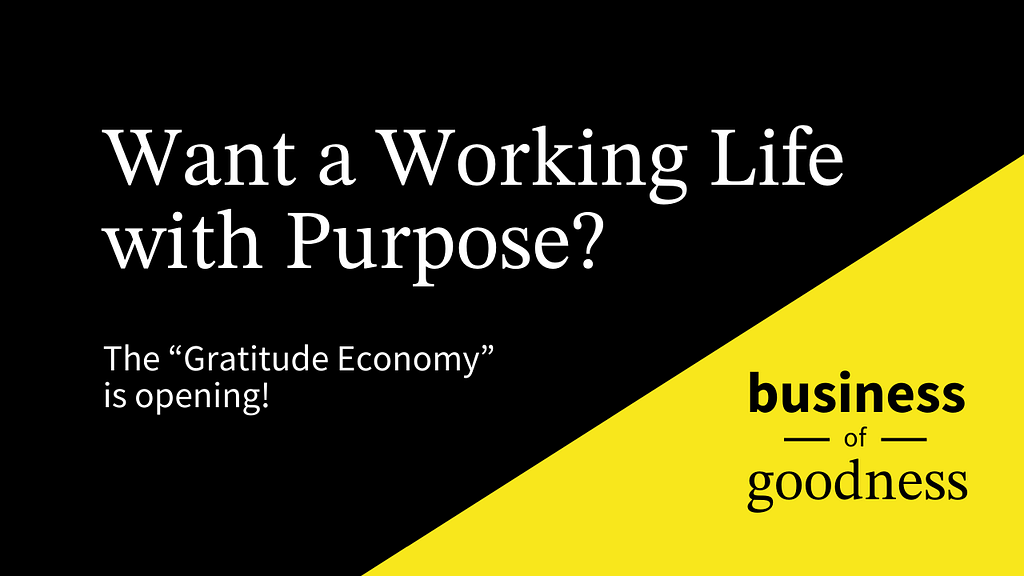 After watching this video you'll understand what the "Gratitude Economy" is, you'll start seeing signs of it all around you, and most importantly, you'll see how to be a part of it, in both your working life and as a consumer.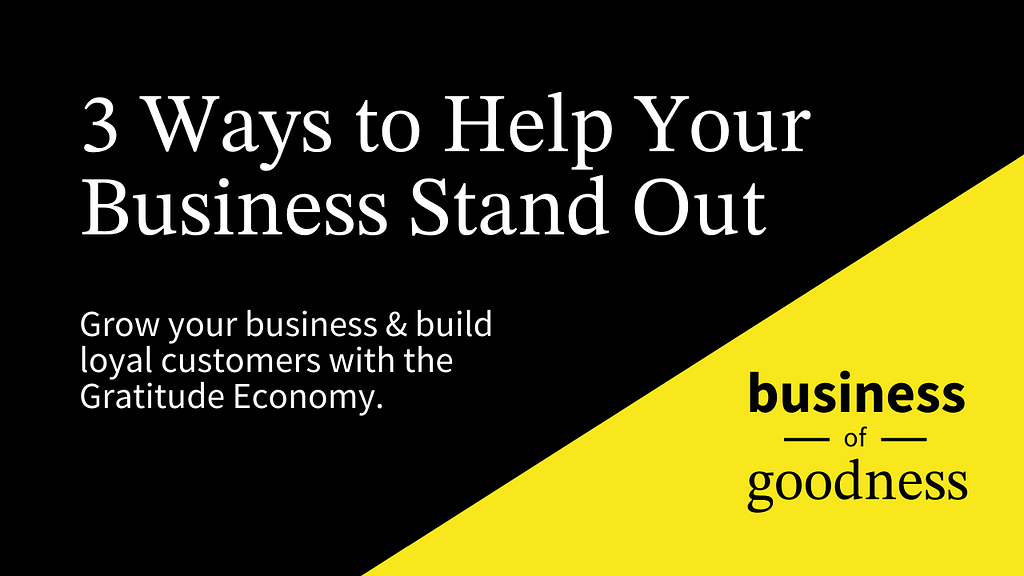 After watching this video you'll learn three simple ways you and your business team can stand out from the crowd, and gain people's unquestionable loyalty. You will also understand your own loyalty to businesses you love and be able to replicate those qualities in your working life.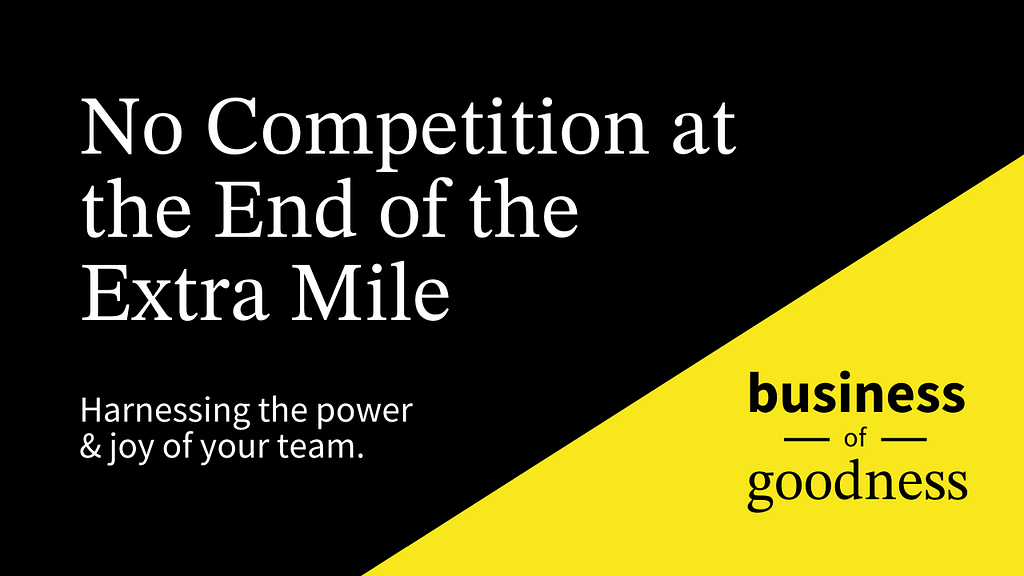 80% of your customers are willing to pay more for a better "customer experience." In this video, you learn how to harness the power and joy of working with a team of people who go the extra mile when it comes to building relationships with customers.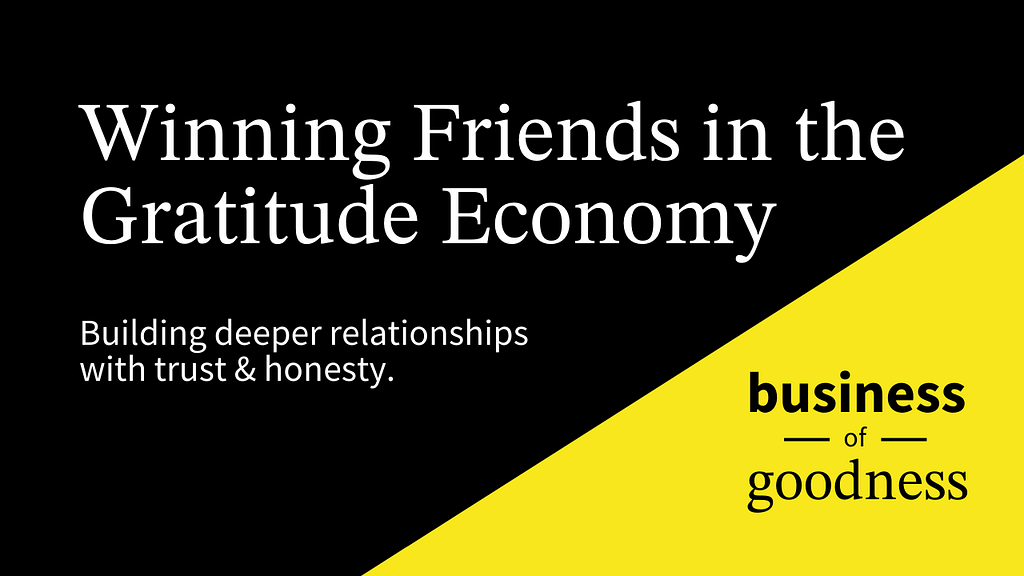 Most of us have a circle of businesses that we consider "trusted advisors" in our lives. This is a huge part of the Gratitude Economy. It could be anyone from the dry cleaner you drive across town for, to the dental hygienist who tells it like it is, to a wise, grandfatherly attorney. In this…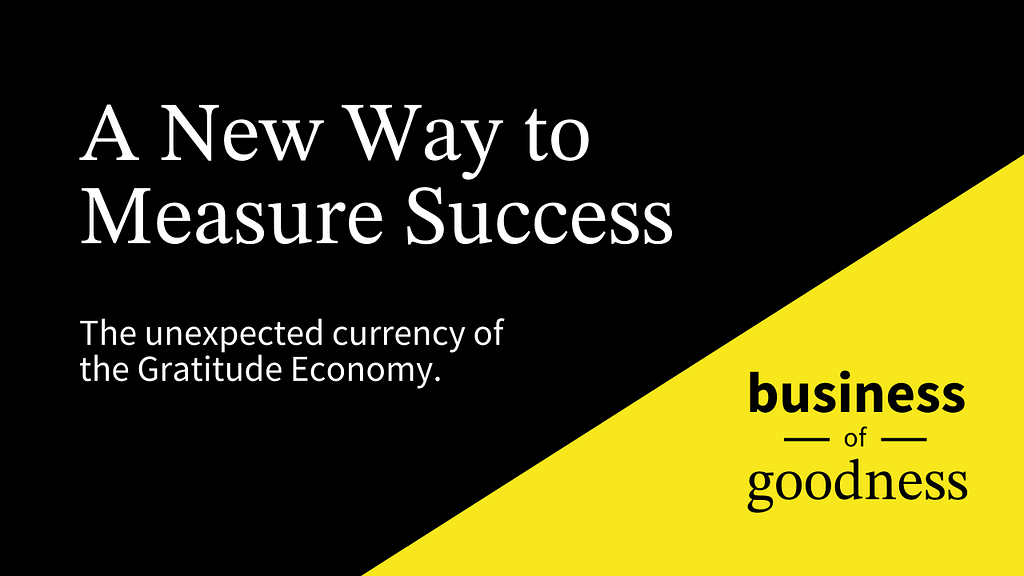 Many of us in the Gratitude Economy have a cherished thank you note on our desk, or a tender voicemail of gratitude that we haven't erased. In fact, if you are going the extra mile for folks, you probably get many "tender comments" from people whose lives you've improved. In this video you'll learn how…