There's a reason cultures around the world embrace the wisdom of generations. When your parents, your parent's parents, and your parent's parent's parents have been a part of the same community for generations, they build a wealth of knowledge. Intimate knowledge of the culture, the ecosystems and unique wonders around them. What if conservation efforts didn't just embrace this kind of wisdom, but relied upon it?
In the Andes, generations of families have watched as the mountains around them have become more and more bare. They've witnessed glaciers melt, forests disappear, and water levels drop. Now, empowered by conservation efforts that look to the past to protect the future, Indigenous families are working together 25,000 strong to care for the landscape and protect their futures.
Nonprofit ECOAN and their founder, Incan descendent Constantino Aucca Chutas, are leading the charge and fighting hard to restore forests, protect the land they call home, and ensure that communities living in the shadow of the Andes and beyond can thrive for generations to come.
So, how are they doing it? What can you possibly do when faced with these bare mountains, melted glaciers, dwindling forests, and disappearing water?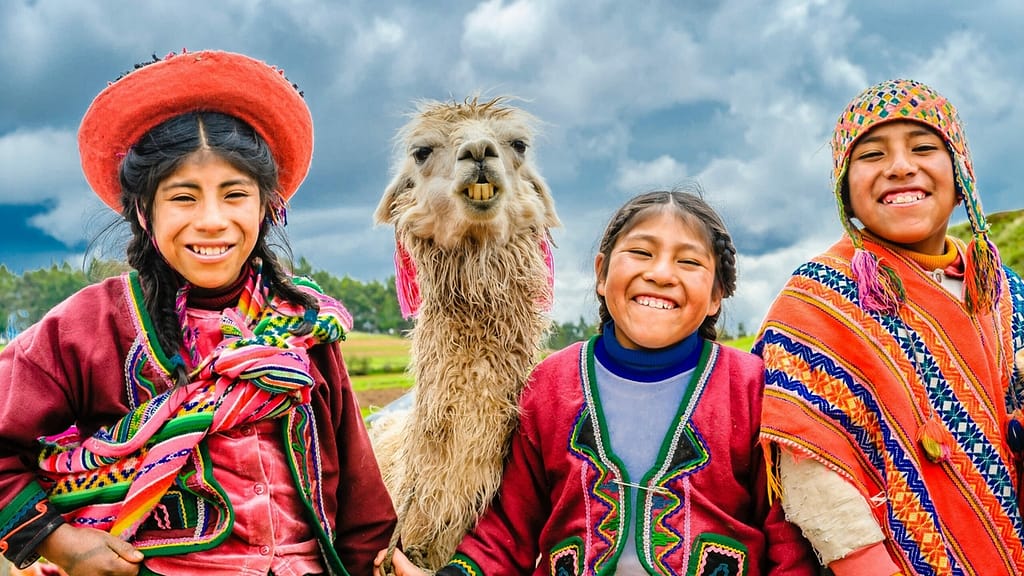 Of these problems Constantino's community has watched worsen, one has stepped forward as the most critical: water.
"Native communities believe water is life. How many PhD degrees do you need to learn that? It's simple."

– Constantino Aucca Chutas
As deforestation for firewood, livestock grazing, logging, mining, and roads have stripped away the Polylepis forests that once dominated the high Andes, the mountains have lost their first line of defense that helps them retain water. Because these forests are so high in the mountains, they are able to absorb mist and retain huge amounts of water from the clouds on their leaves and in their roots, which by way of moss, gradually makes its way down the mountains to keep streams moving. 1 Without these trees, the streams go dry and lake levels decrease significantly, impacting not only the livelihoods but the lives of millions of people.
The solution? Planting trees—millions of them—and putting in the hard work to restore these once massive forests.
Local Founders, Local Solutions
As Co-founder and President of Asociación Ecosistemas Andinos (ECOAN) and Co-founder of Acción Andina, Constantino Aucca Chutas started his work as a biology student in Cusco, Peru over 30 years ago. His drive to restore local landscapes has endured, and in 2001 led to the founding of ECOAN, which partners with local communities and authorities to provide sustainable, long term protection and restoration for Andean ecosystems that need it most. 2 And in the fall of 2017, George Fenwick, founder and former President of American Bird Conservancy (ABC), Rita Fenwick, former Vice President of Development at ABC, and Leslie Danoff, former Board Director at Rainforest Trust together founded Global Forest Generation. Joined in 2019 by now-CEO Florent Kaiser, GFG aims to help facilitate and replicate Constantino's model of successful community restoration on the large scale.
So we have the problem, we have the person who will be the catalyst for the solution. Now, how do you go about planting millions of trees??
Through their work, Constantino and the teams at Acción Andina, ECOAN, and GFG have brought 25,000 indigenous families (and counting) together to plant 3 million trees in across the Andes of South America, protecting and restoring 30,000 hectares of land.
(For those of us who need that put in perspective, that's over 74,131 acres – think 56,000 football fields).
To do this, ECOAN started an annual Polylepis tree planting festival in Peru called Queuña Raymi. Everyone in these communities of primarily Quechua-speaking Inca descendants from children to the elders, climb steep trails high into the Andes—up to 16,400 feet above sea level—to plant saplings of the planet's highest altitude tree 3 together. Between 60,000 and 100,000 trees are planted in a single day, with numerous Queuña Raymi events happening over the course of a planting season. 4 The festival has become such a success that multiple Acción Andina partners in other Andean countries not hold their own versions of Queuña Raymi throughout the year.
These efforts have not only begun to ensure water security and support local communities, they also offset climate change, provide habitat for endangered biodiversity, and prevent erosion. 5 The work of these organizations is a huge win for the environment, and a powerful catalyst for more organizations to finally begin centering Indigenous voices in conservation.
Why local communities?
It seems intuitive, right? The people who live, breathe, work, raise families, and live every season in these places–and have for countless generations– should be at the heart of conservation efforts. They will feel the difference every tree they plant makes for generations to come. And yet, so many restoration efforts worldwide don't rely on or even include Indigenous communities and their wealth of knowledge.
The Indigenous people who live among the Andes–whose ancestors have relied on these mountains for generations–are better suited than anyone in the world to lead these efforts to ensure the endurance of their communities and cultures for years to come.
"Conservation without money is just conversation. If you didn't include local communities, it is very bad conversation."

– Constantino Aucca Chutas
Without further ado, here is Constantino to describe this deeply impactful program, in the most inspiring video you've seen this year.
Thank you to the UN Environment Programme for this beautiful film. You can find more similarly stunning works on their YouTube channel.
And thank you also to the impactful young conservation leader—Florent Kaiser, CEO of the Global Forest Generation—for introducing us to the work of Constantino and Acción Andina.
Florent recognized immediately that his movement at GFG must help scale the amazing outcomes that Constantino envisioned. His leadership in connection with the UN, the World Economic Forum, and major industry leaders is making astonishing gains possible. He is now on the advisory board for 1t.org—a platform launched by WEF to conserve and restore 1 trillion trees by 2030.
To learn more about Constantino's incredible work, you can read the UN's profile here, and visit Accion Andina's website for a real-time count of trees planted! As of this article's publication, 3,662,023 native trees have been planted to help restore and protect ecosystems across Argentina, Ecuador, Bolivia, Colombia, Chile and Peru.
Last year, Constantino was honored as one of the three 2022 Champions of the Earth for Inspiration and Action by the United Nations, an award given to those who "implement innovative ways to support nature's extraordinary capacity for renewal… restore our planet, [and] affirm that humanity has the ingenuity and ambition to protect our environment." 7 This recognition is very well deserved, and he hasn't stopped there. Today, Constantino's ambitious reforestation work with Acción Andina has a goal of protecting one million hectares of native Andean forest across the entire South American continent by 2045. 8
So, what's next for Constantino, Acción Andina, and Global Forest Generation? They hope to replicate this model of using Indigenous knowledge to restore ecosystems not just in The Andes, but for the entire world.
To get involved with #GenerationRestoration, click here.
"Constantino Aucca Chutas's pioneering work reminds us that indigenous communities are at the forefront of conservation," said Inger Andersen, Executive Director of UNEP. "As some of the best custodians of the natural world, their contributions to ecosystem restoration are invaluable and cannot come at a more urgent time for the planet." 9
For more articles of incredible successes in conservation and the power of Indigenous communities, check these articles out next:
How #TeamTrees Proves the Internet Can Do Good 
20. Million. NEW. Trees. You read that right! When fans of YouTuber MrBeast sparked a lofty goal of planting 20 million trees in 2019, the mission spread like wildfire, exploding to include thousands of content creators and hundreds of thousands of people around the world. Check this story out for proof that when people come together for good, there's no end to their impact.
Read Article
Watch Video
Listen to Podcast
And remember, you don't need to start the organization that brings together 25,000 families and plants 3 million trees to make a difference. Big changes are made up of individuals making little changes that add up. That means anyone—and I mean anyone—can be a part of changing the world for the better.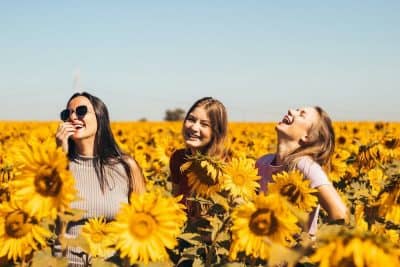 Don't miss out on a single article!
Enjoy unlimited access to over 500 articles & podcast that give you a positive perspective on the state of the world and show you practical ways you can help.
Sign up now!
Published: January 23, 2023