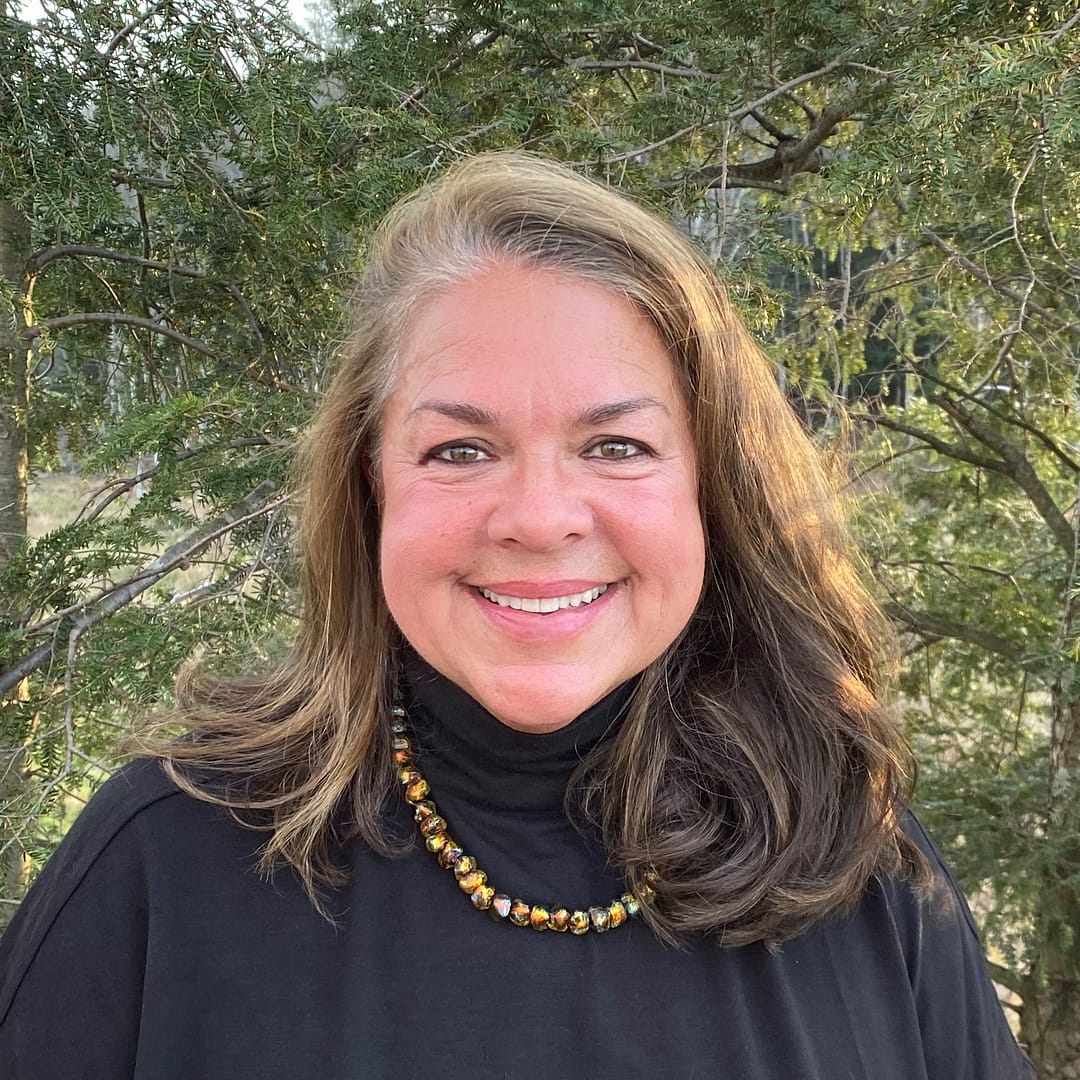 Dr. Lynda has been a business leader, global traveler, artist, and innovator her whole life. In her profession as a Dentist, she aimed to keep the humanity in healthcare, and in the process, she discovered what connects us all. She is now using those insights to show us how to usher in a new era for ourselves and the world. If you like a good story, ask her what it's like to raise a baby moose or weld a life-sized dinosaur out of car parts!
Dr. Lynda Ulrich
Founder
Welcome to our website! I'm Dr. Lynda M. Ulrich, DMD: writer, artist, global traveler, citizen scientist, and founder of the Goodness Exchange (formerly Ever Widening Circles)
In this bio, I'm going to tell you a lot about myself because I want you to feel like you are having coffee with a friend when you visit the Goodness Exchange.
Additionally, I am skeptical of websites where you look at the "about" page and there is only an impersonal, canned blurb there, or maybe nothing at all. Who are these people? Why should I trust them with my time?
I know my bio here is unconventionally long, but adhering to "convention" has never been one of my strong suits, so please feel free to step off the "Dr. Lynda Story" at any time. Really, this is far too long, but it is the whole story of an ordinary person who has found her way in and out of a lot of extraordinary circumstances.
Here is one of my favorite quotes:
"Chance favors the prepared mind."

Louis Pasteur
A fortunate confluence of aptitudes and events has uniquely prepared me to create the Goodness Exchange (formerly EWC). Here are a few of the high and low points in that journey:
My Background…
I come from the kind of folks who would raise a girl in the 1960's and 70's to feel boundless. (Remember, at that time many women were taught they had four career choices: nurse, secretary, teacher, or flight attendant.)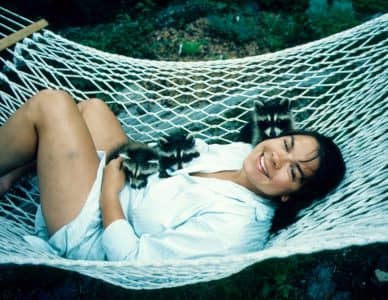 Fortunately, my mother, a nurse and a survivor of a calamitous childhood, encouraged every creative impulse I had. And my father, an old-fashion family doctor/surgeon, never thought of anything in terms of what he couldn't do. Anything was possible. For my part, I suspect I came into this world with an imagination on over-drive. It was all a lucky combination.
I grew up in a small, farming town in central Illinois where endless, flat, expanses of corn and soybean stretched to every horizon. That one-dimensional world invited us to look at play like a giant game of Shoots and Ladders for largely unsupervised children.
I'm so thankful that my childhood memories are filled with things like building dangerously high tree houses all on our own, and riding bicycles like the wind on unfinished stretches of highway.
I was allowed to raise orphaned raccoons in my bedroom, wear elaborate jewelry I had made from colorful bottle caps, and ride dangerously wild horses to far off hamlets. I was paid to paint humorous murals in hospitals and rewarded for extravagant science fair projects about the then recently discovered galaxies.
The only reality check was that most of us had to be home by the time the porch or street lights came on.
Things were far from perfect in our home, but both of my parents modeled a fierce defense of the "goodness" in others. Every horizontal surface in our home was covered with National Geographic magazines and they leaned on them for evidence that the wider world was nothing to fear.
"We don't develop courage by being happy every day. We develop it by surviving difficult times and challenging adversity."

Barbara De Angelis
And then something dreadful happened. A single, life-changing tragedy ended all that carefree wonder. When others were worrying about driver's ed and collecting ID Bracelets, I was forced to manage the meaning of life, alone, and far too early.
I'm not going to go into the tragedy that changed my life except to say that at the age of fifteen, my parents woke me one morning to tell me that my best friend's family had perished in a horrific way.
Innocence lost. I had glimpsed the darkest side of humanity, too early.
It happened that my best little friend had survived, but my worldview did not.
I never took another day for granted. I reveled in seeking goodness around me and demanded it when it was unnecessarily missing. My goals began to include an urgent sense of curiosity, connection with others and gratitude that became my greatest gifts.
"Not knowing when the dawn will come, I open every door."

Emily Dickinson
My husband (who we will affectionately refer to as Dr. Chuck on this website) and I have been together since we were 14-years-old.
Yes, you read that right. It's cute, but we are a couple of "survivors" (Dr. Chuck has his own story of an early, life-changing trauma) who were lucky enough to meet early, cling to each other while trying to make sense of darkness, and somehow kept making each other better people, through 37 years together.
The wider-world adventures in our life started with my husband's basketball career at the University of Kentucky, where we were suddenly forced to find a place for intense pressure, money, and fame in our understanding of goodness.
Much of what we experienced in the big leagues, at the highest level of college basketball, was amazing and some experiences were crushing.
Chuck eventually became captain at Kentucky and was drafted by the Chicago Bulls in 1982, but we didn't even open the letter with the contract. Instead, we launched out into the world with Chuck's professional basketball career in Europe.
This began our life of living and traveling off-the-beaten-path all around the globe.
We turned my comfort with risk-taking, and sense of wonder, into a lifetime of making counter-intuitive choices. We have lived abroad twice: first in Spain and then in Italy, where we went to practice dentistry. We acquired Irish passports and dual citizenship and ever since, we have considered ourselves citizens of the wider world.
Eventually, we returned to the U.S. and decided to put down roots in Northern Vermont, where we've raised three independent and worldly kids who started traveling to the world's backwaters with us as soon as they could carry their own backpacks (age 6).
They have played with meerkats in the Kalahari Desert and been lost in the Andes Mountains with us. They've curled up on wooden planks to sleep in remote corners of Tibet, climbed through castle ruins in Slovenia, and squirreled around at our feet in passages at the IRA Headquarters in Belfast, Northern Ireland.
All the while, their father and I were making friends. Many truly good and generous people have graced our adventures.
"Sometimes it's a form of love just to talk to somebody that you have nothing in common with and still be fascinated by their presence."

-David Byrne
Our hope is that our children will use their experiences to make the world a better place in their own way some day.
The Goodness Exchange seems the logical outcome life spent experiencing the wonder and diversity of the human condition around the planet too.
Odds and Quirky Ends…
I brought my love of the natural world right from childhood through to the homelife Chuck and I created for our family.
For many years, we were the only people in Vermont licensed to raise orphaned moose and large animals for the Vermont Fish and Wildlife Department. We raised and released a dozen orphaned animals every summer: fawns, foxes, porcupines, skunks, raccoons, seagulls, and the list goes on.
Our kids grew up thinking everyone had injured wildlife being nursed back to health on the kitchen counter. The photo is our daughter Louisa, age 4, with an orphaned moose we named Clifford. We found him a great home at the Milwaukee Zoo and eventually he became the oldest living moose in captivity.
"How it is that animals understand things I do not know. Perhaps there is a language which is not made of words and everything in the world understands it."

Frances Hodgson Burnett
I am also an artist/welder.
For the last 25 years, I have been welding gigantic sculptures with scrap metal from local junkyards to create unusual figures of people, animals, and even a life-sized T-Rex skeleton for our front yard at home. A life-sized stegosaurus in the front yard of our office has become a local landmark. And my daughter and I have big plans for a life-sized Pterodactyl that we have collaborated on, and that crouches menacingly in our front yard.
Art is not what you see, but what you make others see.

Degas
A "boot camp" for perspective…
Our greatest teacher – our daughter Louisa – was born four and a half months early, weighing a little more than one pound.
Here's a photo with her on Dr. Chuck's chest at only ten days old. Her tiny diaper – too big for her – was just a bit bigger than a playing card folded in half!
Living with a child on death's doorstep for many months teaches you to manage your perspectives with the agility of a ninja, and for that reason, Chuck and I tend to look at every rough patch as a problem to be solved.
Miraculously, Louisa did survive and grew up to have absolutely no sign of her rocky start. She graduated high school with a provisional patent on an entirely new kind of wind turbine, is convinced that she is here for a reason, and acts like it.
(Yes, her early start is a story all on its own. I've written an article about that adventure with 12 insights we learned and use every day.)
The experience inspired a more introspective angle in my life. With a growing young family, I decided that if I could not investigate everything for myself, then I would read about it. I've read everything from the New York Times bestseller list of business books, to books by astronomer/philosopher Carl Sagan. My bedside table is stacked with books about neuroscience, engineering, geology, and biographies too numerous to count.
And along the way, Dr. Chuck and I have managed our large dental practice with special attention to making sure we have kept the humanity in healthcare. We love people and never a day goes by that we don't share laughter, tears, or hugs with patients who feel like family. I will never be able to give back as much wisdom as my patients have given me.
And that brings us back to the goodness of people, the very best thing that my parents instilled in me.
Wonderfully caring people still leave orphaned wildlife on the back porch at Fiddlehead Dental, our dental practice. And almost every day, someone shares how the Goodness Exchange has inspired them to lead lives that make the world a better place.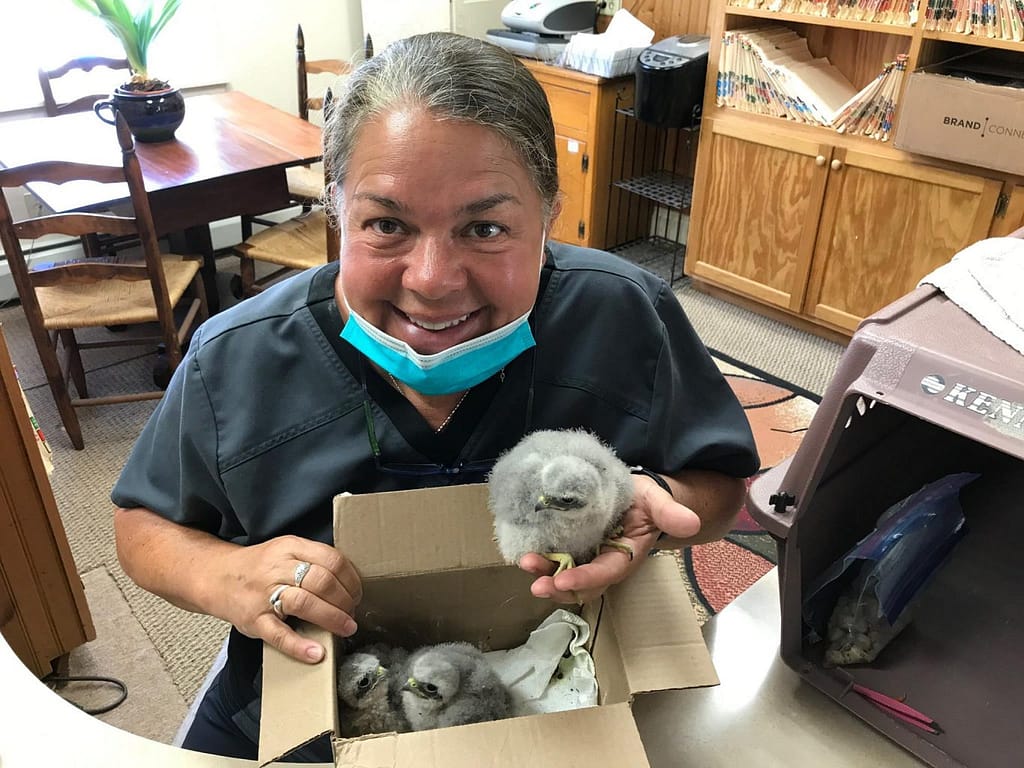 And the Goodness Exchange seems a logical outcome of a life spent honing instincts like curiosity, risk-taking, compassion, and creativity. If you give me an answer, it only helps me ask a better question next.
Let's celebrate wonder and ask better questions together!
I look for beauty instead of truth, and I stumble upon truth a lot more often.

Dr. Lynda M. Ulrich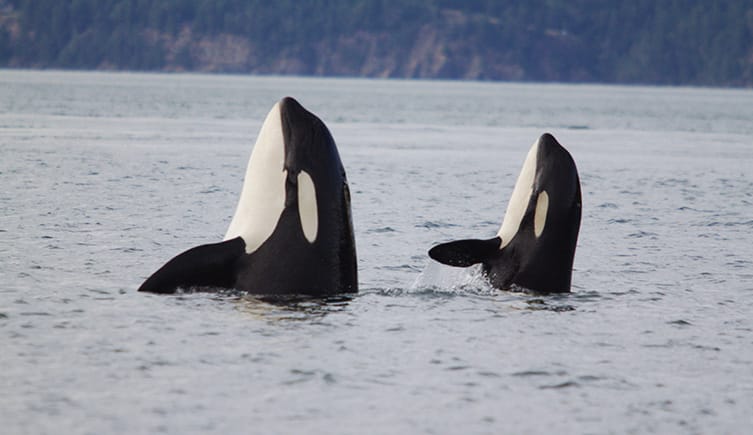 Killer whales have more in common with your grandmother than you may think. It's a fascinating story and an opportunity for all of us to easily make the world a little better place today! Turns out, some wise elders of the Pacific Northwest, grandmother killer whales, are at a tipping point for their survival, but we can influence that quickly. This is an amazing story and a chance to be change-makers!