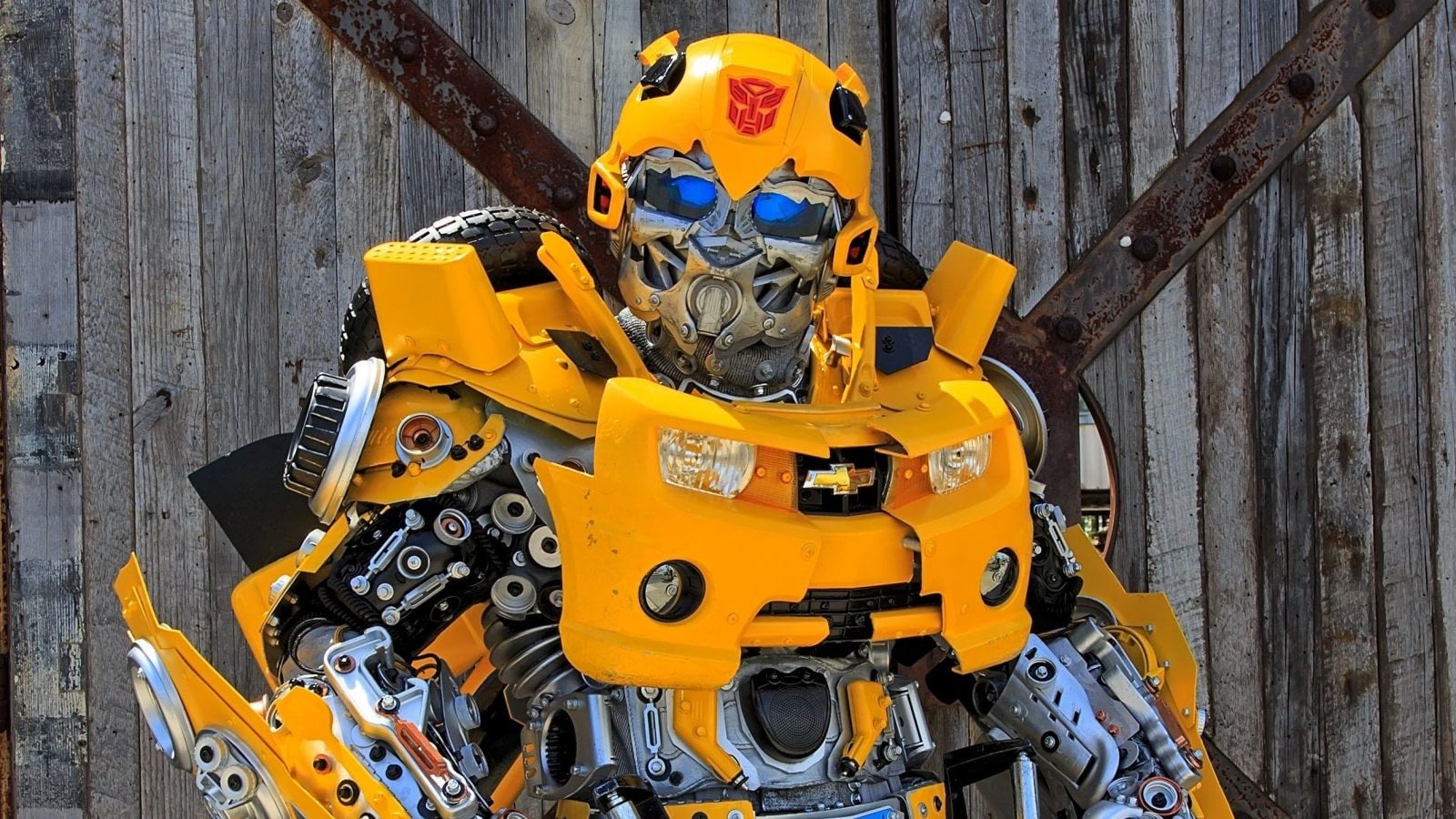 Transforming Trash into Living Robots!
You'll probably see your fair share of strange things while walking down the streets of New York City, but thanks to the creative mind of Peter Kokis, you can add a breathtaking giant robot to the list. These colossal, futuristic exoskeletons aren't made of titanium, or custom molded parts, though. No, they have much more humble beginnings: mostly as bits of trash.
Peter is the creator of Brooklyn RobotWorks, and if you look close enough at the extraordinary robotic exoskeletons he makes in his home studio then walks around the streets of New York in, you might start to recognize more ordinary objects: dish strainers, egg cutters, vacuum parts, even old shampoo bottles!
So, what draws somebody like Peter to turn their home into a workshop for fantastical robots? It's an answer that will have you looking at the contents of your garbage can in entirely new ways!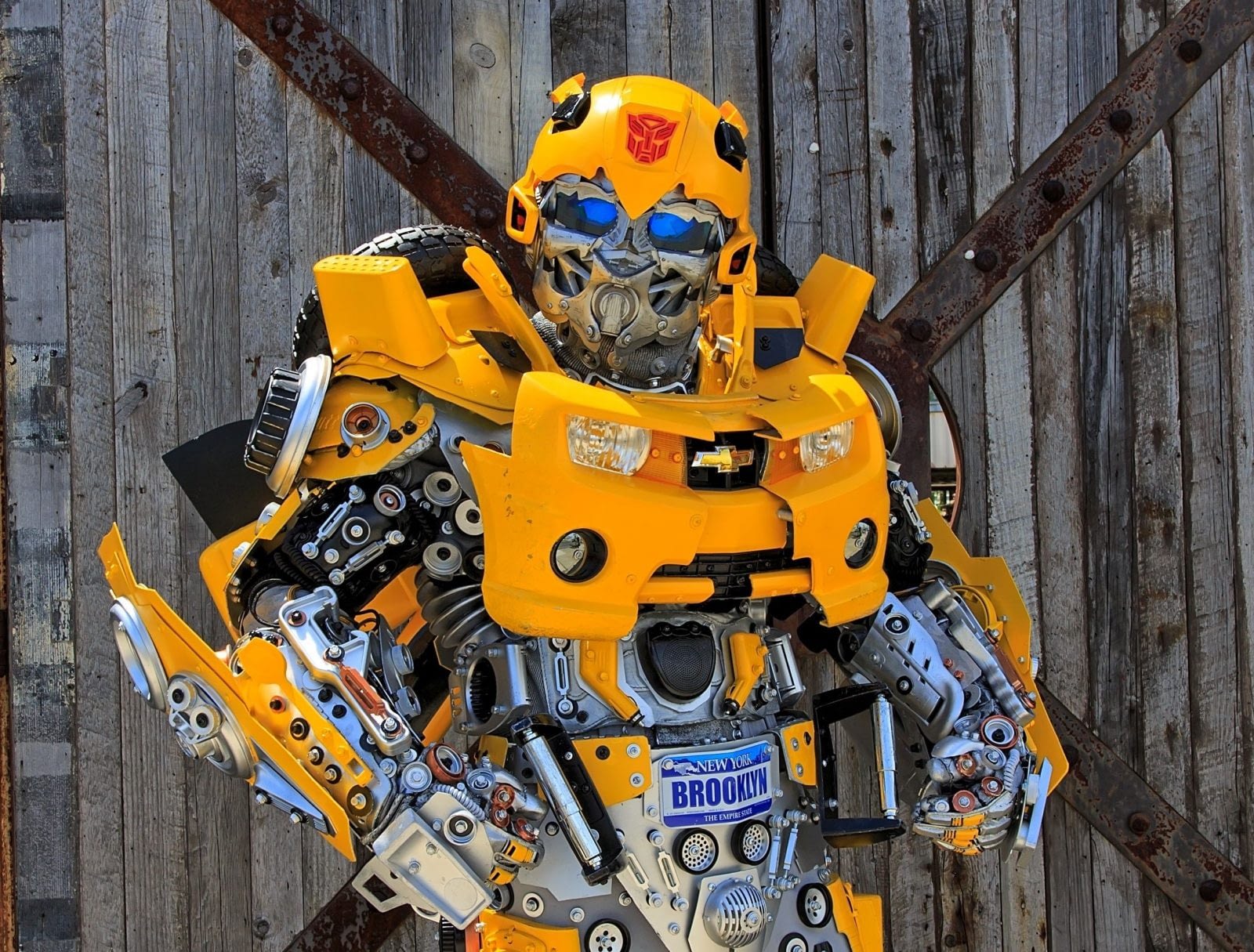 "It's not just creating something… I create my art and then I bring my art to life."

—Peter Kokis
Peter started making his exoskeletons as a joke over a decade ago. Taking discarded objects, he began piecing them together and painting them to transform them into wearable suits that bring remarkable robotic characters to life. Now, that joke has blossomed into his business Brooklyn RobotWorks. With his expanding collection of exoskeletons, from Brooklyn Optimus Prime to Brooklyn Bumblebee, Brooklyn Terminator to Brooklyn Alien, and many more, the sculptures he brings to life have to be experienced to be believed.
They are a celebration of human ingenuity, of what's possible when we look at the objects around us with creativity, and of how finding what we love can change our lives.
So, how do you go from a dabbling hobbyist to a full-time artist and performer, pouring 500 or more hours into an exoskeleton and wearing over 150lbs of costume in the sweltering summer heat? Well, let's ask Peter. Here he is in a great piece from We Are Films:
If you want to see more from this film's creator, We Are Films, you can check out their Vimeo Page and on Instagram, Twitter, and Facebook.
You can check out more of Peter's work and the amazing creations of Brooklyn RobotWorks out in the world by checking out his website, or following him on YouTube or Instagram!
Finding What Feeds You!
Some people grow up being artists, actors, athletes, or enthusiasts of one kind or another. But for the rest of us, it can take a little longer to figure out what feeds our spirit. Though, it seems that however we get there, what's often at the center of what we do is a sense of connection. Peter's work brings joy to people. Simply by being in the world, he changes the course of somebody's day, adding a little more joy, awe, or wonder. Even without eye contact or words, he connects.
His work makes us ask: can we have a positive impact on others with what we love to do? Maybe it's not performing, but there's certainly a way we can interact in our communities or connect over our hobbies or life's work that is meaningful to others.
When we reached out to Peter for this article, he had this beautiful piece of insight and advice to share:
"If I can give one piece of advice to young people, it is to pay attention as you move through your life. When something grips your interest it means something and you should pay attention to that. It could be pulling you towards something you'd find meaningful."

—Peter Kokis
If you want to read a few other stories of people who have found their passion and are sharing their talent with the world, here are a few from us to get you started!
How Do You Become a World Champion Pizza Spinner?
Pizza spinning is mesmerizing, but what if you added fire, multiple flying doughs, and the occasional behind-the-back spin? That's how world champion spinner Justin Wadstein does it! Get ready—you've never seen dough spun quite like this before.
Read More
We all have the power to inspire and connect with others over the things that bring us happiness in life. Who knows, with one little moment of inspiration, you could change somebody's life, too!
Stay beautiful & keep laughing!
-Liesl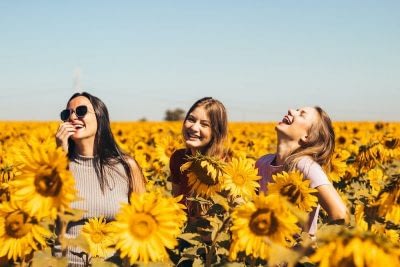 Don't miss out on a single article!
Enjoy unlimited access to over 500 articles & podcast that give you a positive perspective on the state of the world and show you practical ways you can help.
Sign up now!
Notes:
We Are Films. "One Man's Trash." Vimeo, 4 Feb. 2020, vimeo.com/309388756. Accessed 4 Feb. 2020. ↩
Published: February 20, 2020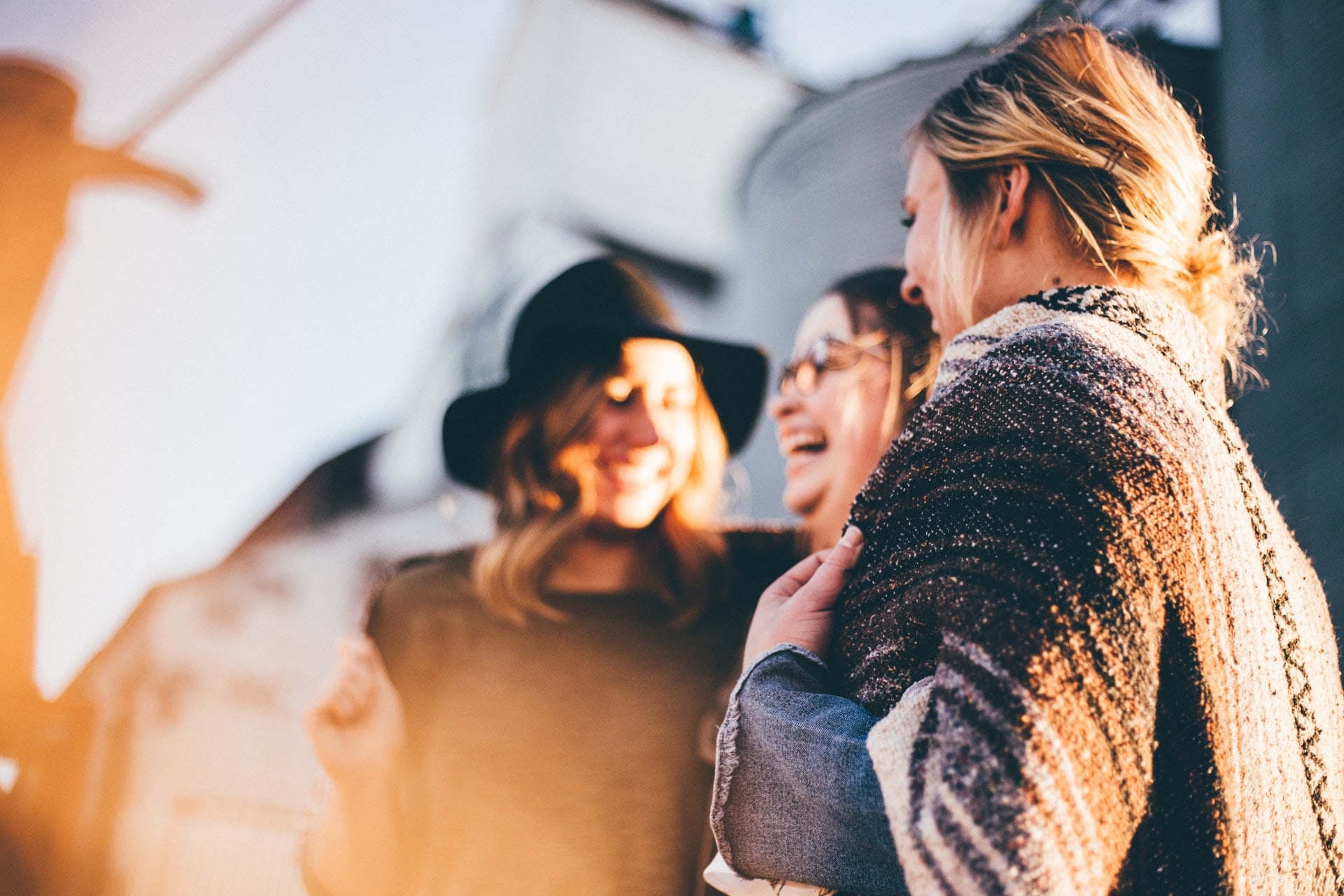 Join for as little as $2 per month
Connect with and learn from others on a member-exclusive platform. Ask questions and find help with projects, share trusted resources, request and attend workshops, and learn from others' experiences to catalyze your work.