Two Years into the Conspiracy of Goodness—Unveiling a Secret World of Helpers!
From the world's largest nonprofits to the random acts of kindness between strangers, goodness is everywhere. But how do we go about seeing this goodness when the news and social media are so full of negativity? With just a few simple shifts in the way you think about the internet, you can start seeing goodness and progress for all, all around you!
There is an enormous wave of goodness and progress well underway in the world that almost no one knows about… yet! It is persistent, very often uncelebrated, and pushed forward by the kind acts of millions of people across the world. Two years ago, we put a name to this movement, calling it the Conspiracy of Goodness™.
Today, knowing about this conspiracy and being a part of it can improve the way you see and exist in the world, and we've got some simple ways you can get started!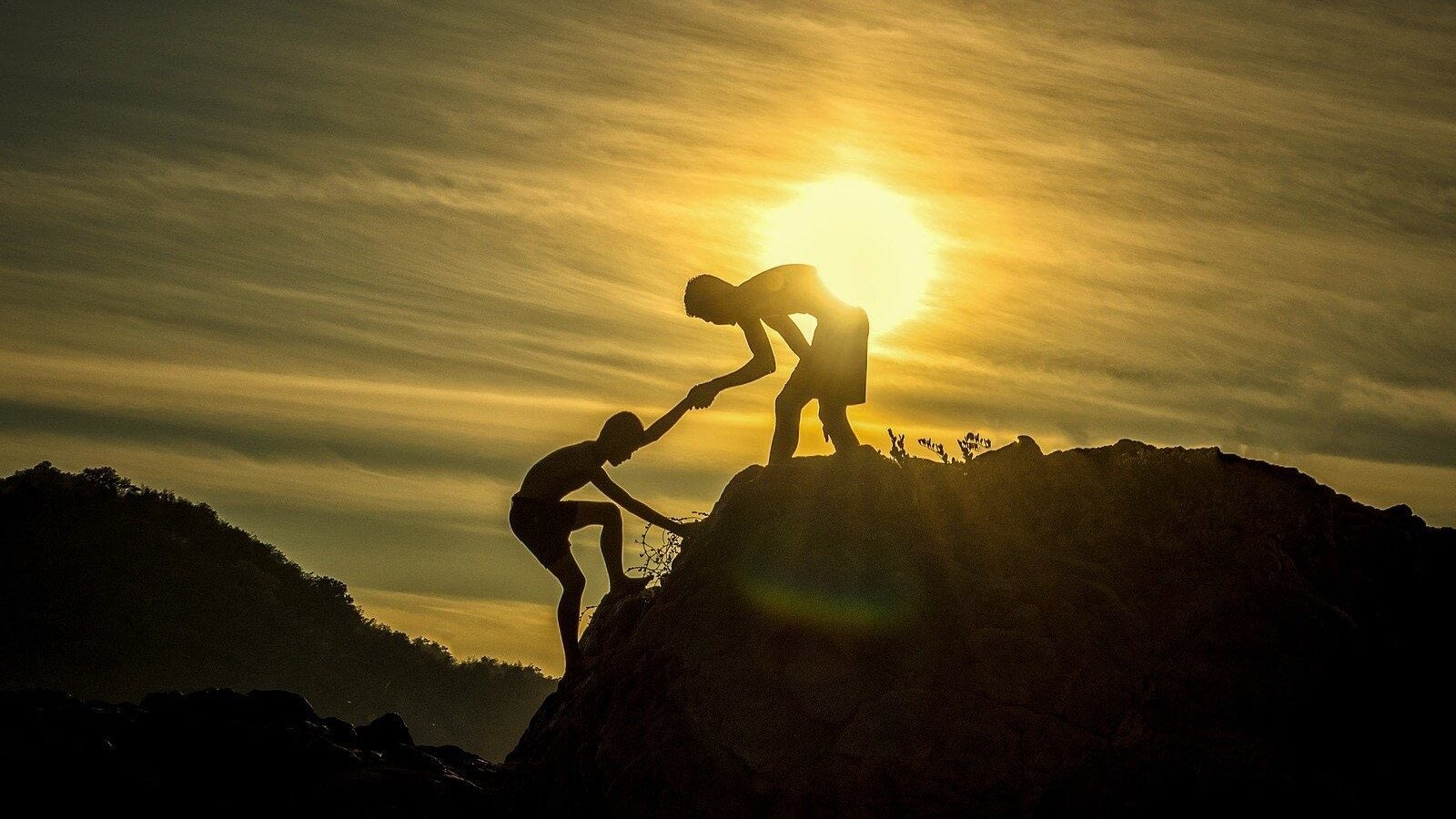 A conspiracy? Of goodness?
Let's break it down.
The word "conspiracy" has gotten a bad rap lately. But if you break it down into its Latin components, you'll see it's made up of two words: "con," meaning together, and "spirare," meaning to breathe. Nice, right? What a beautiful way to think of the way our seemingly individual acts of kindness are coming together. We are not alone in choosing goodness; instead, we are breathing together, and breathing life into the Conspiracy of Goodness™.
So, what of "goodness"? Very often, this term is seen as "squishy" or hard to define. What one person believes is "good" may not be universal. And that's where our definition of goodness comes in. We believe that goodness is the result of leaning into the power of human connection for the world we share. Goodness isn't something passive or inherent, but the result of our actions, big and small. It relies on embracing our shared human connection, to each other, to other creatures, and to the planet.
Recognizing a Conspiracy of Goodness™ in the world isn't a new idea.
Indeed, we were first introduced to the idea when, in 2019, the founder of the Goodness Exchange (Ever Widening Circles, at the time) was talking about our work to a new friend and he stopped her and said, "Lynda, what you are doing is just like what happened in the story of the conspiracy of goodness. You know what that is, right?"
Dr. Lynda had never heard that term before but knew instantly that those words "conspiracy of goodness" felt like a welcomed embrace. Finally, there were words to describe the Goodness Exchange's work; a phrase to describe the common thread that ran through the countless stories she and her team had written about.
So, we started digging into this inspiring phrase, "Conspiracy of Goodness™" and stumbled across the beautiful story behind it.
And we learned why, in a time when it seems we should all know about the good, it seems so strangely hidden away.
Dr. Lynda, the Goodness Exchange's founder, put this remarkable story into words in her TEDx Talk Exposing the Conspiracy of Goodness. This notion has the power to change the world! Take a look!
‌To learn more about how we can see more of and support the Conspiracy of Goodness™, starting with what we see in the news and on our feeds, check out Dr. Lynda's book Happiness is an Option.
It's a great read for yourself or for a loved one who's finding it difficult to see goodness in the world these days. Several readers have also told us that they're using this book as a center of discussion with the younger internet users in their lives on how to use this tool.
So, what have we learned in 2 years?
If there's one thing that the past two years have taught us as we've championed the Conspiracy of Goodness™, it's that community is a key part of growing goodness in our world.
There is an ecosystem of goodness that thrives when the doers, helpers, and learners come together through the alchemy of community.
Doers: have established non-profits, global causes or conscious corporations that are actively making the world a better place. These doers lead. They tackle what is (thought to be) impossible and challenge social complicity.
Helpers: are ready to work. These individuals are active volunteers and willing participants. They are ready and able to roll up their sleeves and contribute both time and money to local and global causes.
Learners: are individuals who have a significant interest in making the world a better place. These people are looking for trusted educational resources that are provided and shared by seasoned professionals.
This community of people with a core mission for goodness needs each other to thrive!
Since 2014—when the Goodness Exchange was founded—we have written countless articles celebrating the work of the doers, the helpers, and the learners. From a man single-handedly filling potholes to save lives in India, to massive organizations bringing water to people around the globe, we have celebrated the wonders of our human potential by embracing a growing but unconnected community in the Conspiracy of Goodness™ of our times.
Something critical has been missing for the growing Goodness Exchange community…
In all of this celebration, we weren't providing that exact thing we knew would best serve all of those co-conspirators in the Conspiracy of Goodness™: a community.
That's why, in February of 2021 we launched the Goodness Exchange Community, a place where the doers, helpers, and learners in the world can be surrounded by people who value goodness and receive actionable resources for how to do and spread good in the world. We come together in virtual events and activities, and meet, connect, and communicate on our own "social media" platform. We like to say it's putting the "social" back in social media, away from the fights, algorithms, and acrimony of other platforms.
By creating our own place to connect, collaborate, and change the world, we are giving the world's co-conspirators for goodness a place to feel less alone and have a positive impact on the future.
If you want to be a part of this community, come check us out by signing up for a free trial of Goodness Exchange Premium Membership! And to make sure you like what you see, your first 14 days are on us.
The Conspiracy of Goodness™ of our times is alive and well, and the world needs to know about it now more than ever. We can change the trajectory of the future, and it starts by supporting the goodness that is already out there! So, pass this article along to someone you think needs to know about the Conspiracy of Goodness™.
Stay beautiful & keep laughing!
-Liesl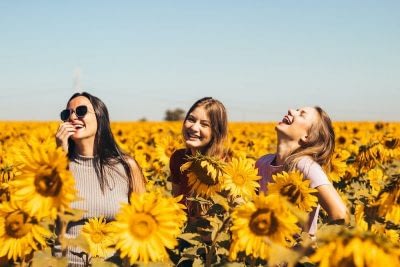 Don't miss out on a single article!
Enjoy unlimited access to over 500 articles & podcast that give you a positive perspective on the state of the world and show you practical ways you can help.
Sign up now!
Published: April 19, 2021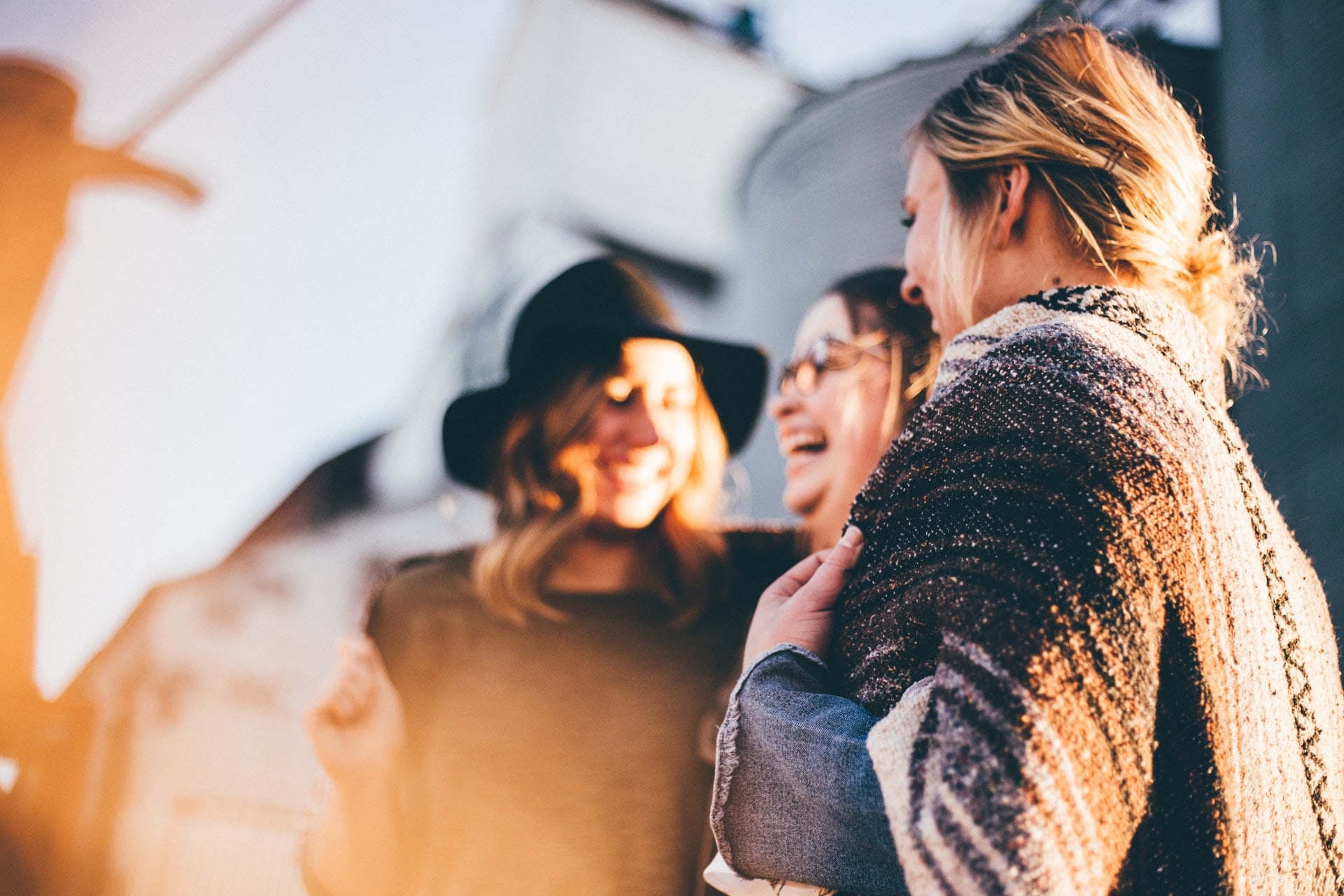 Join for as little as $2 per month
Connect with and learn from others on a member-exclusive platform. Ask questions and find help with projects, share trusted resources, request and attend workshops, and learn from others' experiences to catalyze your work.