This article was originally published on May 4, 2019.
The jaw-dropping feeling of the power of a waterfall up close is an experience that leaves you with a new appreciation of the forces that shape our planet. Now, imagine what it would be like to experience that magic as closely as possible, climbing up those falls, handhold by toehold, in the force of rushing water, hanging hundreds of meters above the ground.
What is it about nature's power that leaves us in stunned admiration? Our desire to experience nature up close spans cultures and landscapes, driving us to venture to some of its most extreme corners. Including, hanging hundreds of meters above the ground beneath one of Japan's most awe-inspiring waterfalls.
The sport of Sawanobori, "stream climbing," is a traditional form of climbing in Japan. On this adventure, we head off to Japan's tallest waterfall, Shomyo Falls, and watch this sport in action.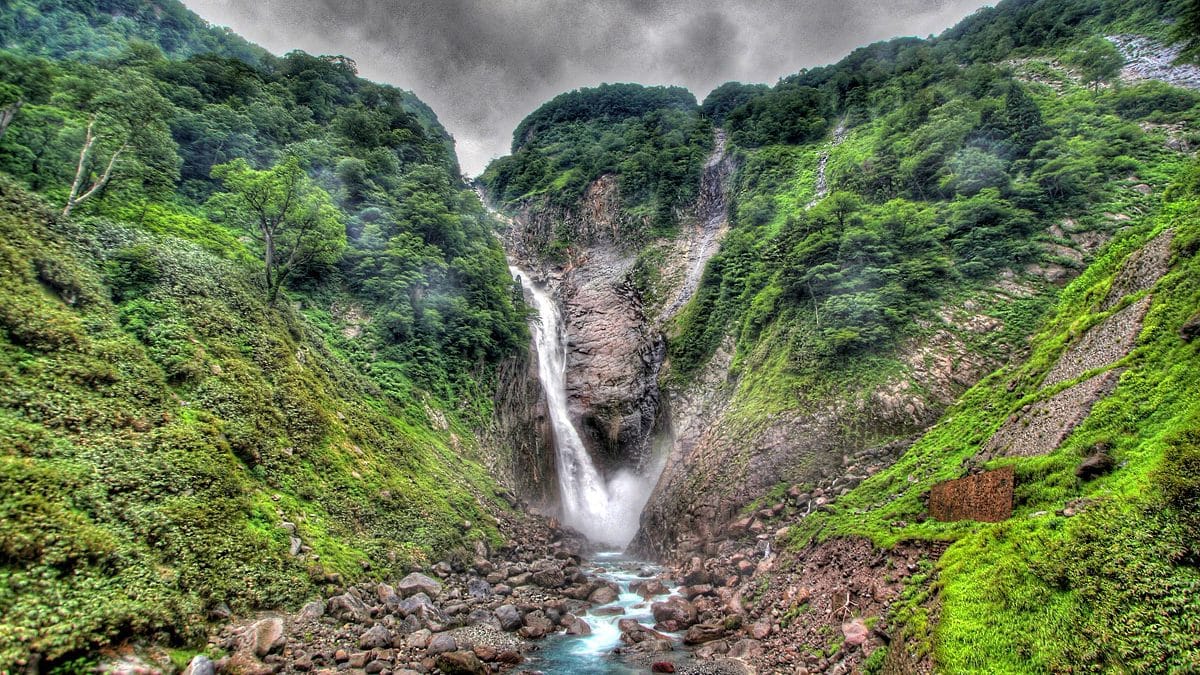 Scaling up waterfalls is not a sport for the faint of heart.
Sawanobori is unlike most forms of rock climbing. Born of necessity, it was originally a means of traversing the thickly vegetated landscapes of Japan. Instead of fighting their way through the forests, people moved along streams and riverbeds.
The sport of Sawanobori has now become a niche of rock climbing that challenges some of the worlds greatest athletes. The walls of the waterfalls are slippery; often covered in moss or foliage that needs to be removed in order for the climber to get a strong hold on the wall. That is, if the rock beneath doesn't crumble in your hand.
Though the gear has evolved from straw shoes to felted climbing soles, the sport continues to enchant climbers looking to experience a new way to connect with nature's power.
SAWANOBORI, a film by The North Face, points to something deeper than just the shock of extreme climbing. This collaborative expedition between climbers from Japan, who have been doing the sport for years, and a team of climbers from around the globe points to something great about what happens when worlds collide. The kind of magic that happens when cultural differences are trumped by common loves and both parties leave more elated by the things they love.
Take a look…
The North Face has an incredible YouTube channel filled with films that leave you in awe of what humans are capable of and the extraordinary beauty of our planet. Take some time to explore their video library. It will send you to corners of the globe you probably didn't even know existed.
Imagine the feeling of climbing a 350m (1,148ft) waterfall as it pours down on you…
As James Pearson, one of the climbers on the expedition put it: "I definitely sensed the raw power of being in those waterfalls." 2
Falls like these are believed by some to be the homes of Shinto deities—sacred spirits—and experiencing these natural wonders, even second hand, one can feel the "raw power" of the falls.
There is something awe-inspiring about standing in front of a magnificent feature of nature.
There's a moment that takes your breath away when you look at a beautiful lake, stand at the foot of a grand mountain, or look up at the base of a granite wall. Whether you're about to paddle, hike, or climb, nature's grandeur is there in front of you. And there you are, with the fortune to experience it.
Then there are the moments in films like SAWANOBORI where I find myself holding my breath; the seconds before the climber on the screen reaches for that next hold or makes the leap to the next ledge. I am at once in awe of the athleticism and struck with the beauty of the landscapes around them.
Yes, we are not all fabulous climbers or outdoor adventurers. Yet, there are still so many ways all each of us can experience the awe-inspiring power of the world around us.
We can find ways to experience the moments that make us hold our breath and enjoy nature. These experiences can be as simple as taking a quiet moment in our favorite corner of a park or spending a weekend enjoying a local hike. It could even be spending a little time exploring our nature category.
If you really do want to get out there, try downloading an app like AllTrails or Go Paddling. They are a great resource to start planning your next adventure in the outdoors!
Where will you find awe in nature?
Until your next adventure, here are a few more corners of the globe our readers love. And maybe one to share with your adventurous friends!
Stay beautiful & keep laughing!
-Liesl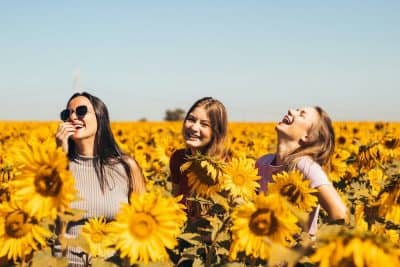 Don't miss out on a single article!
Enjoy unlimited access to over 500 articles & podcast that give you a positive perspective on the state of the world and show you practical ways you can help.
Sign up now!