This article was originally published February 15, 2019.
For most of us, the jump rope is either something we left on the playgrounds of our youth or an instrument of cardio torture in athletic training. But for an elite few, the jump rope is far more than either of those things. In the right hands, it is an instrument for feats of incredible athleticism and the bonds of community.
The jump rope might seem like a simple enough tool. It's a weighted line or rope swung around solo or jumping pairs. Not much there, right? Well, that's where you'd be wrong.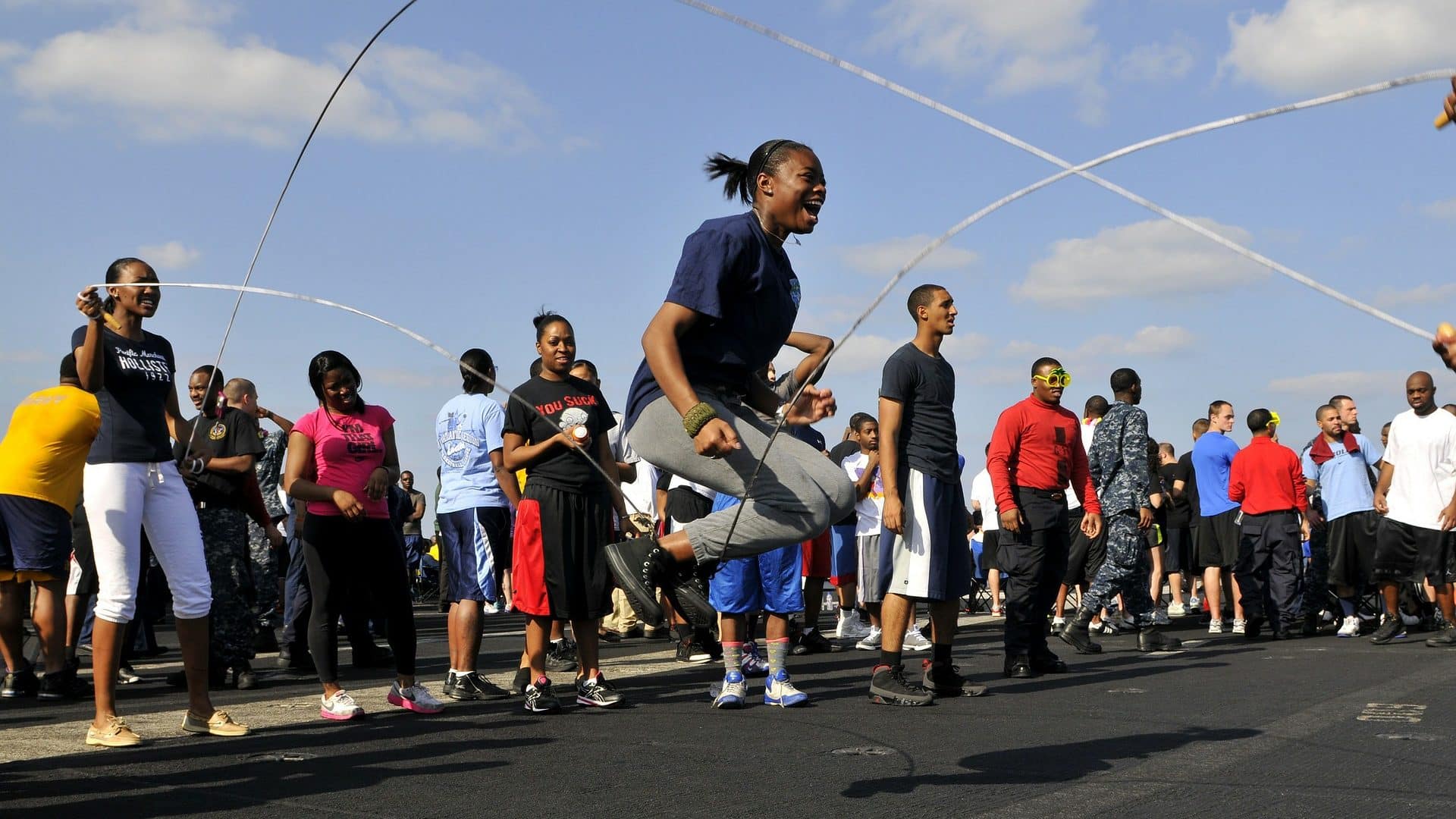 Jumping rope has, for many generations, been the sport of girls. While the boys played football or basketball, girls were relegated to the sidelines to jump rope. As so often happens, this simple game became a cultural phenomenon with the introduction of double dutch, a sport that would put even the greatest football players' footwork to shame. Jumping rope went from idle pass time to a symbol of empowerment, community, and athleticism.
So, let's begin with an introduction to the jump rope and how and why it became such a cultural staple. Ethnomusicologist Kyra Gaunt takes us on a journey through time in this wonderful piece from the equally as insightful TED series, Small Things Big Idea.
Competition and Community
As so often happens when we find a subject as rich as double dutch performance, I found myself watching YouTube video after YouTube video of incredible young performers. (Really though, just go give it a search!)
Double dutch has grown into an enormous sport. And like any team, for these kids, double dutch is providing a space for community and teaching lessons in perseverance, confidence, and communication.
So let's jump into the competitive nature of this sport, with this great piece from BuzzFeed News taking a behind the scenes looks at the 2017 Double Dutch Summer Classic in Lincoln Center.
"Joining double dutch, it gave me a safe place, it gave me a home."
We touched on it in the previous two videos but one of the critical parts of double dutch is the community it provides for its jumpers. For many of the girls on the double dutch teams, the comradery, coaching, and sisterhood are central to their experience.
Great Big Story did a short but wonderful profile of high schooler Khnaue Robinson a double dutch athlete from Newark, New Jersey that explores her double dutch story, and why she thinks the sport is so important to so many young girls and women.
Who knew so much history, culture, and love could come from the humble jump rope, right?
When we look back at our most beloved spaces of community from childhood, what do we remember? Perhaps it's the teammates we had or the teachers and coaches along the way. Most importantly though, many of us would tie so much of our ability to handle stress and cope with others back to the skills we learned on those teams.
Whether their interests lie in athletics, writing, dance, or art, making those places for play and growth available to children and young adults is so vital! There is no greater feeling in the world than feeling seen and appreciated for the thing you love to do most.
If you'd like to explore a few more stories about the people making community possible for kids around the world, check out some of these!
Stay beautiful & keep laughing!
-Liesl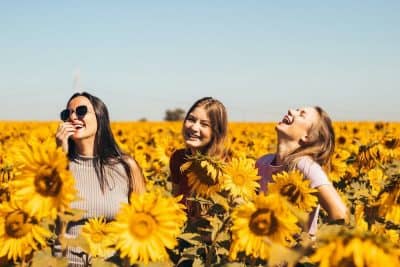 Don't miss out on a single article!
Enjoy unlimited access to over 500 articles & podcast that give you a positive perspective on the state of the world and show you practical ways you can help.
Sign up now!
Notes:
"How the Jump Rope Got Its Rhythm | Small Thing Big Idea, a TED Series." YouTube, TED, 3 Nov. 2018, www.youtube.com/watch?v=NuBtcUGqgMc. Accessed 6 Feb. 2019. ↩
"This Is Competitive Double Dutch." YouTube, Buzzfeed News, 13 Sept. 2017, www.youtube.com/watch?v=Kh1rgPIkWKA. Accessed 6 Feb. 2019. ↩
"Ropes, Rhythm and Life: Inside Competitive Double Dutch." YouTube, Great Big Story, 25 Jan. 2017, www.youtube.com/watch?v=xhhAkXF0aXM. Accessed 6 Feb. 2019. ↩