You'll often find them on the floor of children's bedrooms but in addition to being a vessel for endless joy, did you know that dollhouses can also be used to solve crimes and even heal trauma? Well, take a seat on that thimble over there and make yourself at home—the miniature villas we are about to explore hold the tiny key to unlocking a BIG world of possibility!
Sometimes it's the smallest pleasures in life that bring us the most joy, and today, we are exploring a hobby that leads to infinite paths of possibility. Are you a filmmaker? A teacher? A model train conductor? Whoever and whatever you are, consider this your invitation to create a mini utopia where your wildest dreams can come to life at your fingertips. Let's explore the world of miniatures!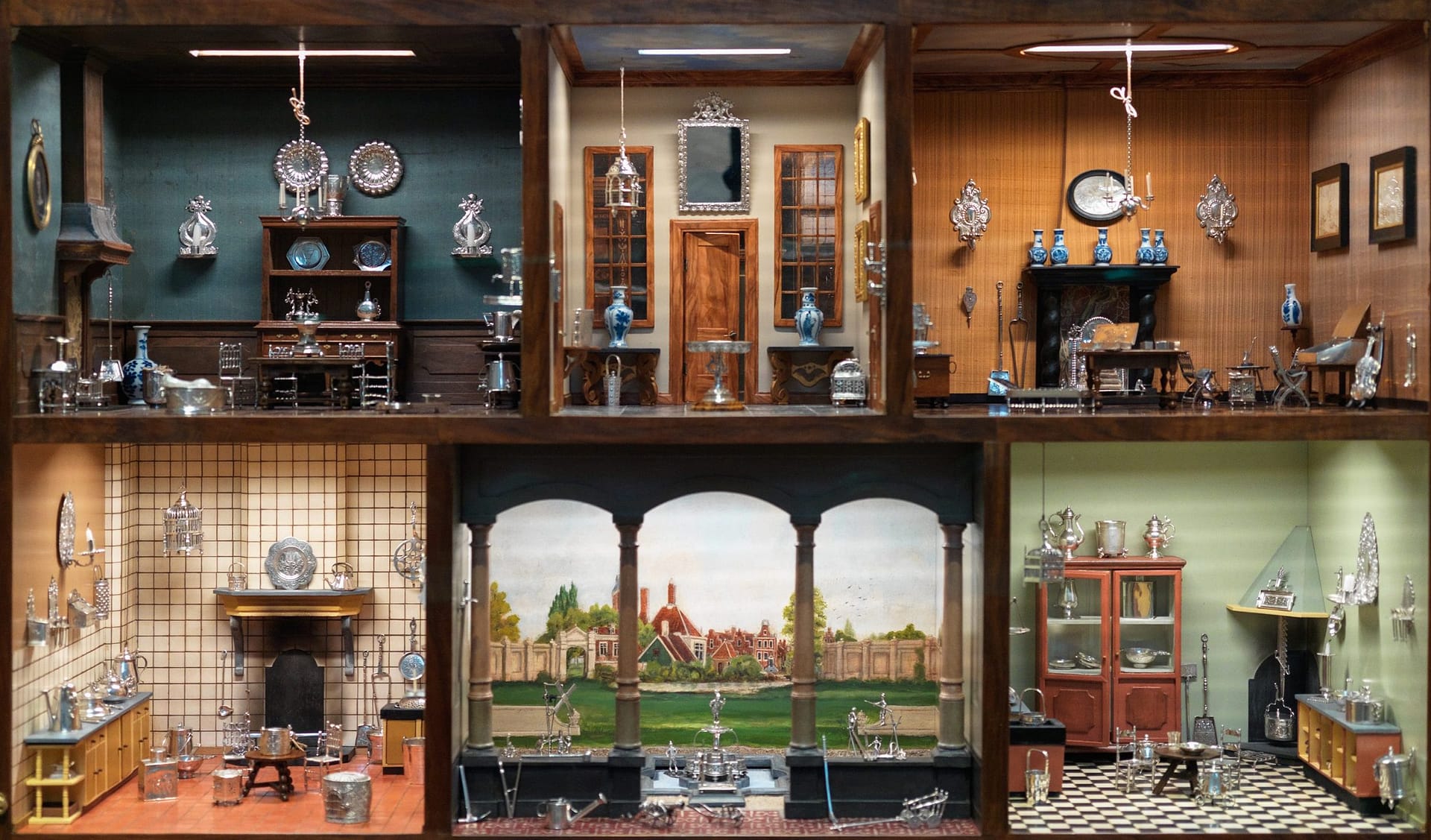 Why is there such a big fascination with something so small?
Well, what if you had the power to manifest your desires and literally hold them in the palm of your hand?
Soaring over your little house, you can spot your friends and family, gathered around the pebble-stone hearth, lighting their matchstick logs while the cat rests on a pincushion. This is a perspective you just don't get on a normal day!
In a world where so much is out of our control, a bit of creativity can lead to a beautiful sort of freedom. Have you always dreamed of having that perfect 1950's kitchen? You got it! How about a man cave with a dragon for a bartender? No problem! All you need is your imagination and a pair of tweezers to set you free!
Believe it or not, the love of miniatures dates back thousands of years!
Some of the earliest examples of small-scale versions of everyday life were found in Egyptian tombs! 1 Fast forward to the 16th century, the wealthy of northern Europe would commission "baby houses" to display tiny, detailed versions of their elaborate possessions. These early dollhouses were usually encased inside large handmade cabinets that would open up to reveal exact replicas of their owner's home. 2
‌Over the years, the hobby became more popular and more easily accessible. By the 1970s, nearly every little girl owned a dollhouse, and consequently, she had a source of entertainment for as long as she held onto that childlike wonder!
But these are so much more than children's playthings!
People of all ages are tapping into their imaginations and creating the worlds of their dreams! Are haunted houses your thing? How about a radio station run by mice? Iowa PBS is about to take us on a magical mystery tour of the dollhouses and miniatures contest at the Iowa State Fair!
We're headed to an enchanting festival that was specifically made to foster that childlike wonder in all of us!
The craftsmanship and attention to detail in those creations had my mind swirling in awe!
Shoutout to PBS for bringing us this lovely segment.
Have you ever wondered what it's like to casually landscape your lawn with a toothbrush?
There are tons of people out there, each having their own unique reason for adoring these minuscule dwellings. Some like to lose themselves in the dreamy nostalgia, some see it as a bonding activity or a way to hone in on their interior design skills, while others want to create something that can be passed down to their grandchildren. Famous German-American sex therapist, Dr. Ruth Westheimer talks about using her dollhouse to help her heal from trauma! You can experience the way dolls impacted her childhood during World War II in this heartfelt episode by CBS Sunday Morning. 4
‌Crafting a career out of creativity!
You may be surprised at the ways your passion can be useful in real life! Sometimes it just takes a little thinking outside the (wooden) box. Miniatures can be used as models for building, creating elaborate film sets, or even used to help teach critical thinking! For example, in the 1930s-1960s, Frances Glessner Lee created intricate to-scale miniature crime scenes called the "Nutshell Studies of Unexplained Death," which helped train forensic detectives! 5 Click here to watch a fascinating video by Vox to see examples of these murder mystery houses. Be warned though, because these Nutshell houses are so realistic some may find them to be graphic and a bit disturbing.
Some of these fantastical dioramas are used for practical purposes, however, most dollhouses and miniatures are simply made to house pure JOY. Take a look at this video by The Wall Street Journal, about a lady who transformed her love for the art form into a business!
‌What a lovely way to share one's pocket-sized passion with a community of fellow creatives! If you can't get enough of the delightful dollhouses in her shop, follow Whimsies Dollhouse Shop on Instagram!
The world is yours to design!
The saying goes that "art imitates life." Would you create a replica of your grandmother's kitchen to relive happy memories? The perfect greenhouse so you can enjoy your garden during winter months? You have the ability to make those once-in-a-lifetime scenarios play out whenever your heart desires. But what if we flipped the saying, so that life was to imitate art? What would you create if there were zero limitations?
There are so many ways, big and small, that we can use our imagination to create the world we crave in our deepest of hearts. Here are some inspiring examples of people who have designed the world they wished to see around them with a little creativity!
When Dreams Come to Life in Your Own Backyard!
How can we use what we are passionate about to enrich the lives of others? Some folks are extra motivated to showcase their interests in a way that others can enjoy. Kick up some dust and reach for the stars, you are about to meet two innovative individuals from very different walks of life, as they give us a tour of their very own backyard wonders!
Read Article
Watch Video
Listen to Podcast
"Ella continued to see the world, not as it is, but as it could be, if only you believe in courage, and kindness, and occasionally, just a little bit… of magic."

— Cinderella's Fairy Godmother
Keep dreaming and notice the beauty around you!
~ Renee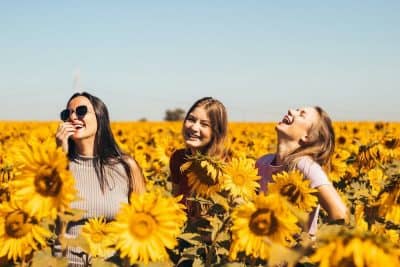 Don't miss out on a single article!
Enjoy unlimited access to over 500 articles & podcast that give you a positive perspective on the state of the world and show you practical ways you can help.
Sign up now!
Published: August 14, 2020