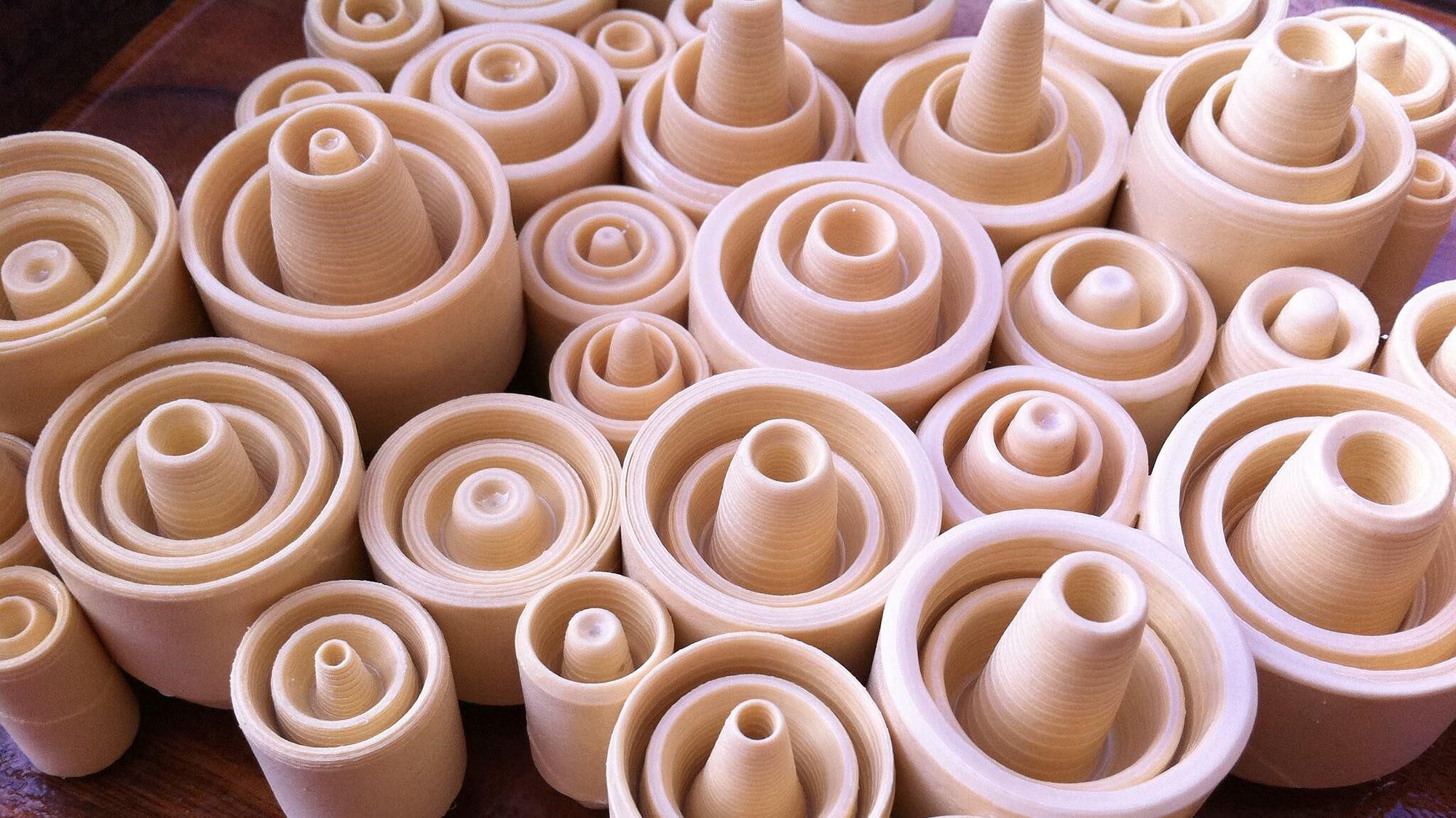 Find Calm at the Tip of Your Fingers!
What if we allow ourselves to explore the things that delight us more often? We often find ourselves busy, running from one thing to the next, or exhausted by the stress in our lives. But what if we paused, got curious about what brought us delight, and gave ourselves a moment to explore that calm feeling? Could we find ourselves happier, more refreshed?
Let's take a moment to pause together and admire the image below. From afar, this may look like smooth cityscapes or forests, but don't be fooled: as you get closer, you'll begin to notice the rings. Layers upon layers make up these structures, carefully rolled together with patient hands.
What do these fantastical landscapes have to do with delight? Well, they are the artistic product of what happened when one artist let curiosity and pleasure into their life!
On a roll…
Sarah DiNardo is an artist who uses masking tape to create her breathtaking pieces! Forget about marble or clay; they don't do it for her. Instead, it's the sticky feeling of the tape beneath her fingers and the smooth roll that keeps her coming back.
By following this simple delight in her life, she's created intricate pieces that have been displayed everywhere from the East Wing of the White House to the U.S. Embassy in Mauritania!
We've all heard a lot about the benefits of slowing down and doing what we enjoy; what brings us a sense of calm. But if sitting for extended periods of time with your eyes closed, just breathing, doesn't give you that good feeling, what else could? Maybe your favorite hobby deserves more time in your life.
In this short film below, gnarly bay presents a fantastic profile on Sarah's work that'll have you reaching for a roll of tape, yourself! (Or, whatever it is that gives you this feeling she's about to talk about.)
To enjoy more great short films from gnarly bay, check them out over on Vimeo!
And if you'd like to connect with Sarah, give her a follow on Instagram! To see her gallery of beautiful work, click here.
Is there something that you do just because it feels good?
What brings you delight? Are you someone who likes to run? Create mosaics? Turn trash into robots? Paint and hide eggs? Make hilarious videos with your mom?
If you don't have any clue as to what really brings you delight, I feel you. It isn't always as easy as peeling off a Chiquita banana sticker and realizing you like that feeling to find what you want to keep exploring in life. Or… is it?
Seems to me that we stumble into these personal wonders at random; there's no rhyme or reason to it. I suppose it just comes down to being open to them, doesn't it?
Have you noticed any activities that bring a sense of delight and wonder to your day? Quiet your brain? Give you that satisfaction that you crave? Regardless of how strange they may seem to others, when we embrace these activities, not only do we feel fantastic, but we start living as our truest selves and only then can real success find us.
"No matter who you are, what you do or where you come from: you are an artist if you can find beauty in the world. Beauty is everywhere, but you have to be awake and aware of all that surrounds you."

Sarah DiNardo
Stay open to new possibilities!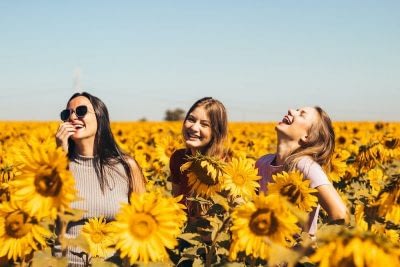 Don't miss out on a single article!
Enjoy unlimited access to over 500 articles & podcast that give you a positive perspective on the state of the world and show you practical ways you can help.
Sign up now!
Notes:
gnarly bay. "Sarah DiNardo.  Tape Artist." Vimeo, 6 Oct. 2020, vimeo.com/60188744. Accessed 6 Oct. 2020. ↩
Published: October 21, 2020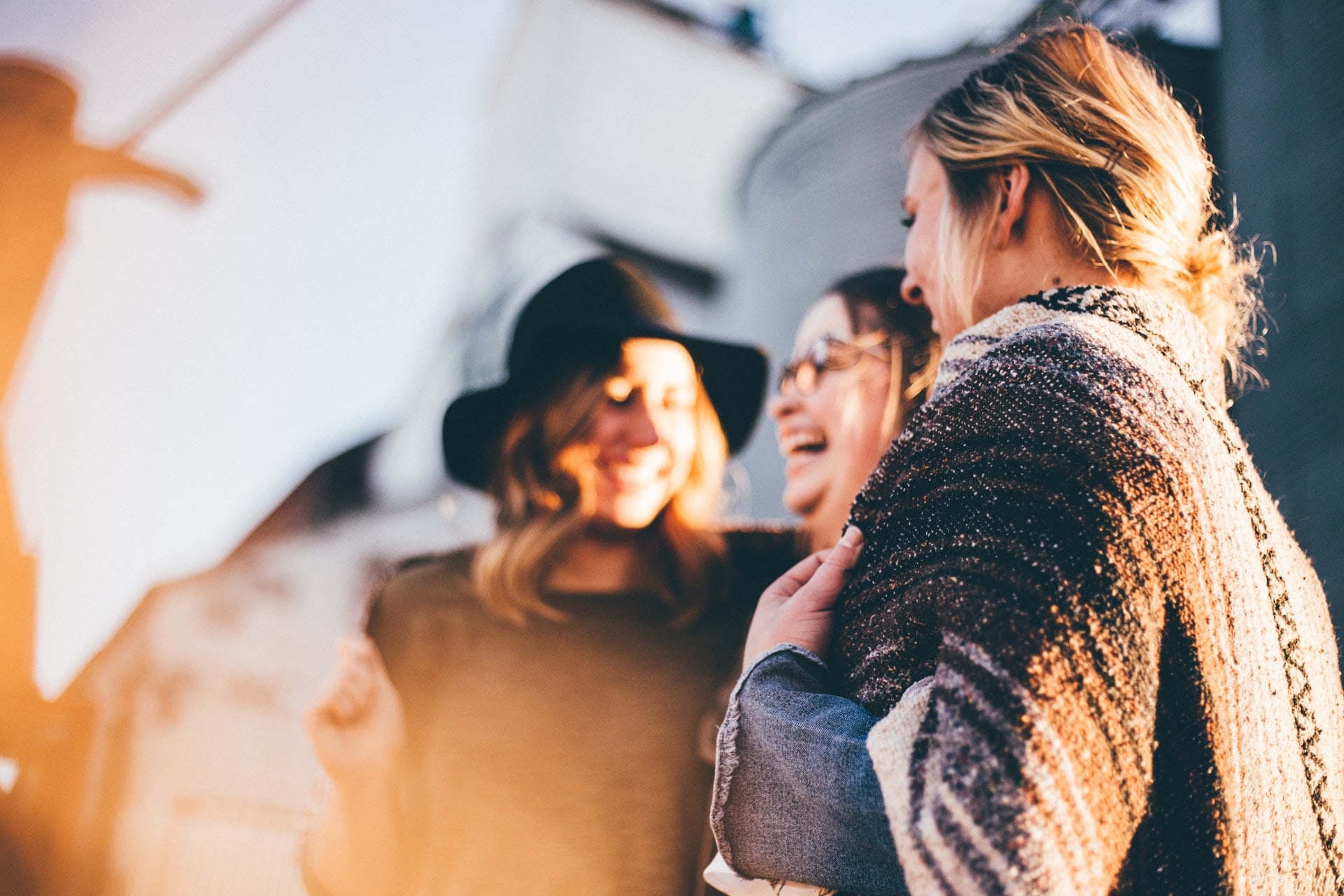 Join for as little as $2 per month
Connect with and learn from others on a member-exclusive platform. Ask questions and find help with projects, share trusted resources, request and attend workshops, and learn from others' experiences to catalyze your work.