Did you know that since the 19th century, we've had a way of predicting the future!? This popular innovation has predicted the walk on the moon, cell phones, and even Alexa. So, how is this all possible? And can you and I harness it?
What if you could see into the future? What would technology look like? Could we make it to new worlds? How would we communicate with each other?
Video games, commercial airlines, wifi would have been unimaginable to people at the beginning of the 1900s, and yet, less than 100 years later, they existed. But these innovations didn't just stem from an engineer's mind. No, we first dreamt up these kinds of wonders in sci-fi tales and silent films!
If we want to create the technologies of the future, we first have to imagine what's possible. So, what other sci-fi ideas have made it into our technological handbooks? Well, from our homes to the moon, you'd be surprised by how we've been inspired!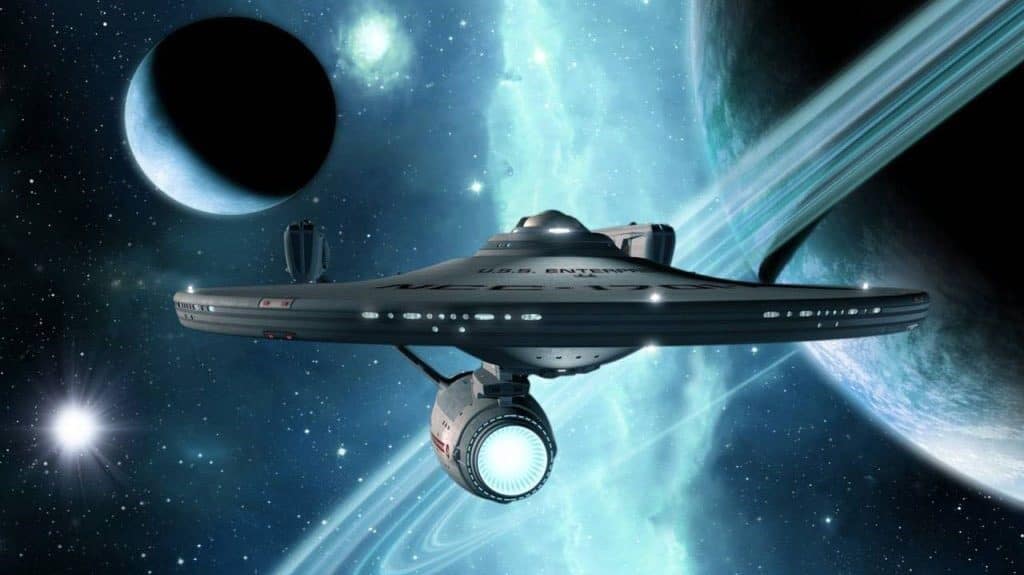 Zooming into the future!
Whether you're connecting over a Zoom call, FaceTime or Skype, science fiction has long described a future in which live face-to-face conversations could happen over vast distances. And, while there is a generation who can't imagine a world without this technology, many of us were first introduced to this concept in our favorite spy flicks, space odysseys, or cartoons!
Because this technology was so prolific in the fiction we consumed, it almost makes it seem as though it has always been around. How many other technological leaps have followed this same trajectory?
When you start to think about it, scifi has not only helped us imagine what the future could look like, but it also helps us usher in these new technologies as they arrive.
Science fiction has the power to inspire us all to imagine what our future could look like, and even, in some cases, shape it!
So, what ideas dreamt up on the big screen have made their way into our daily lives? Check out this great piece from National Geographic that explores the many ways in which we are making science fiction, science fact!
If you want to travel the world, catch up on the latest in science, or immerse yourself in natural wonder, take a few minutes to get lost in the National Geographic YouTube channel. They have a stunning array of short films and videos that are sure to leave you inspired!
Where do we go from here?
Why is it so important that we are able to see the future in the ways that science fiction allows?
When the iPhone came out, few people were clamoring for a device that could hold our music, let us make a phone call, and have access to our email. And yet, that device and other smartphones are now a central part of our lives, and apps make it possible for us to do almost anything with the tap of a finger on a device that fits in the palm of our hands. Even more astonishing, our reliance on this technology has come about in less than two decades! The iPhone was first announced in 2007!
Scifi allows us all to peek into the future no matter who we are. Most of us won't be the inventors of the groundbreaking technologies of tomorrow, but an introduction to ideas beyond our technological capabilities—at least, for now—allows us to quickly adopt them when they do come about!
Ideas hardly ever materialize out of nowhere. Great inventions are, so often, the combination of a great number of technological advancements coming together and the vision of an individual to imagine what's possible.
Going to the moon was a wild idea when it first appeared in sci-fi books and films; people could barely imagine what that would be like. But these fictional accounts planted the seed of possibility. And really, isn't that all any of us needs? In the words of Marian Wright Edelman, "You can't be what you can't see."
So, whether it's a sci-fi commander that looks like you at the helm that inspires you to become an astronaut, or a fictional character in a high-tech lab using technologies beyond your wildest imagination, science fiction allows us to see beyond the "norms" of today, and see ourselves in a brighter tomorrow.
If you want to see more of this kind of inspiration in action, check out some of these great articles:
What future are you making possible for others?
If the wonders of sci-fi allow us to imagine a technological future, it can also help us imagine a better one, for everyone.
Are you using your talents to teach the next generation? Or are you one of the creatives out there helping us imagine a future we can't quite see yet? We can all be a part of creating a brighter future for each other in so many ways, but the easiest way may be in shifting the way we talk about it!
We are each a part of shaping the narrative about our future, and if we work hard to make sure that that narrative is full of possibility, we not only inspire ourselves to take steps toward a brighter future, we keep hope and inspiration in the hearts and minds of those who will come after us.
Remember, we aren't just handing off a better future, we are helping shape the ideas of what is possible, too.
Stay beautiful & keep laughing!
-Liesl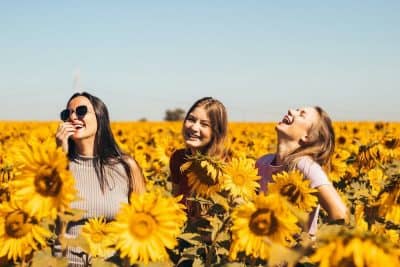 Don't miss out on a single article!
Enjoy unlimited access to over 500 articles & podcast that give you a positive perspective on the state of the world and show you practical ways you can help.
Sign up now!
Published: October 7, 2020