Between social pressures, schoolwork, growing up, and everything else that comes with early adolescence, middle school was a tough time for a lot of us. But is there a way that we can make it a little easier? This school has found a way—helping students (and the rest of us) find their place as the "I" in Kind.
Every year at Tilden Middle School in Rockville, Maryland students in 6th, 7th, and 8th grade participate in a very special day, a Day of Caring. With robots made of snacks, homemade welcome cards for new residents of their community, and much more, these students devote their entire schoolday to kindness, volunteering, and working in the service of others!
So, what sort of impact does this Day of Caring have on the students? Well, let's hear from them first hand! And check out the skills they're developing that will serve them for the rest of their lives. Skills that can help us all create a better reality at any age!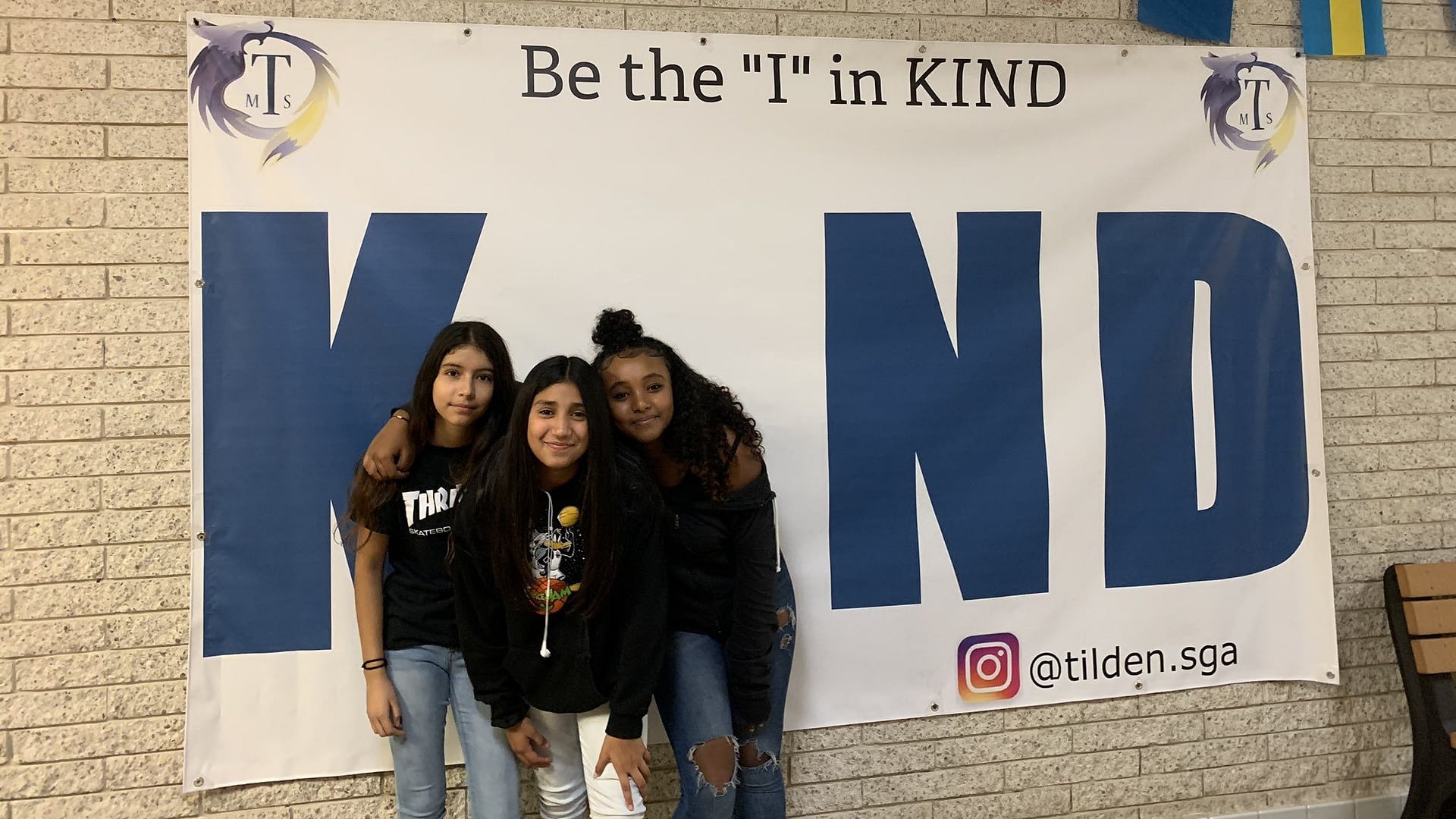 The Impact of Volunteering
"A lot of times we can feel insignificant, and being able to give back to other people can help us a lot in our own ways."


—Tilden Middle School Student
Volunteering has been shown to have a positive impact on the mental and physical health of adults. 1 And starting at a young age can have life-long benefits, helping young people gain self-confidence and learn how they can be a part of their communities from the very beginning. One survey found that youth who volunteered rated themselves an average of 15 points higher in traits like kindness, leadership, dependability, confidence, and optimism. 59% reported feeling like they were needed, and happier and less stressed. 2 Volunteering didn't just change the way they felt about other people, it changed the way they valued themselves! (And, as we know, middle and high school alone aren't typically periods noted for high self-esteem)
Tilden Middle School's Day of Caring is an incredible example of how a school can help students become more than a scholar.
Our schools aren't just places to teach history and long algebra formations. They can also help students build the skills needed to become well-rounded individuals throughout their lives. Service-learning gives them the hands-on experience of how it feels to be involved and care about others.
To make their Day of Caring possible, Tilden Middle School partners with 20 different non-profits in the area. Then, during each class period, they tackle a new project. Over the course of the day, they expand student's notions of possibility, helping them understand the many, many ways they can give back.
Watching the students in action is a beautiful reminder of how much young people care. And how, very often, all they need is the opportunity!
Check out this wonderful video from Edutopia as they visit Tilden Middle School on their Day of Caring!
Edutopia is a marvelous resource for educators and parents alike. Founded by George Lucas in 1991, they are on a mission to transform education. They work to develop skills students can take into their adult lives. Their YouTube channel explores some of the remarkably innovative and creative ways teachers are transforming their students' lives, and I cannot suggest it highly enough as a resource for educators!
"The kids understand that even though they're young they can make a difference in people's lives and that everyone has something to give."

— Jane Stasko, Teacher
Volunteering at any age is beneficial, but instilling the spirit of community service in young people changes them for life.
Studies have shown that community services enhance student's problem-solving skills and ability to work on a team. Students also remain more engaged as they see how useful they can be to their communities through service and action! 4
6th, 7th, and 8th grades are critical moments of development. Often, they are the ages where kids can feel the most disconnected. But being exposed to opportunities to volunteer with a Day of Caring can have a profound positive effect on young people. It helps them to feel like they have made a difference in somebody else's life. And so importantly, it also makes them feel like they matter to somebody else—that they're important.
The Day of Caring helps students realize they can truly make a difference. It grows their empathy, and shows them the ways they can volunteer the other 354 days of the year!
Volunteering satisfies two of our most basic urges as humans: to find meaning and belonging. What if a sense of "I matter to those I'm helping " and "there are the other good people I belong with" were the feelings young people knew well throughout their lives? Turns out, helping them learn the ins and outs of volunteering can make this happen.
See a great example of this in action in this article I wrote about the Healing Meals Community Project! Their work is having a deep impact on the youth they work with.
Feeding the Soul and Ending Loneliness
Can food fight loneliness? In the kitchens of the Healing Meals Community Project, food is giving people a place to come together, work in the service of others, and leave people changed for life!
Read More
How can you give back and come away soaring?
We can all feel the tremendous benefits of volunteering at any age. 5 Finding simple ways to give back, donate our time, and connect with people who need us can help us live longer, happier lives and have an enormous impact on our communities.
Whether we're simply sharing our skills and passions with others, or going out of our way to make a difference, every little bit helps.
Who could you inspire with your work? How could your impact create a ripple effect that can change the world? If you're looking for a place to get started with your volunteering, check out a website like Volunteer Match that can get you started!
Stay beautiful & keep laughing!
-Liesl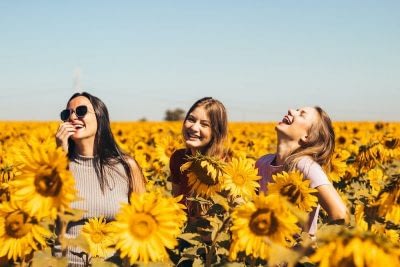 Don't miss out on a single article!
Enjoy unlimited access to over 500 articles & podcast that give you a positive perspective on the state of the world and show you practical ways you can help.
Sign up now!
Published: March 15, 2020