Are you a bread-lover? Perhaps you were a pandemic sourdough baker—or lived with one. Maybe you are always on the search for a good crusty baguette, or to you there is nothing better than a piece of toast slathered in your favorite peanut butter. Wherever you fall, you are a part of a long lineage of loaf-lovers that dates back 14,000 thousand years. 1
And, while we can't take a time machine back to taste those early eatables, we can turn our kitchens into archeological laboratories that can transport us into the distant, bready past.
Come along with us on a journey to explore, celebrate, and even taste the bread of one of the world's most influential civilizations.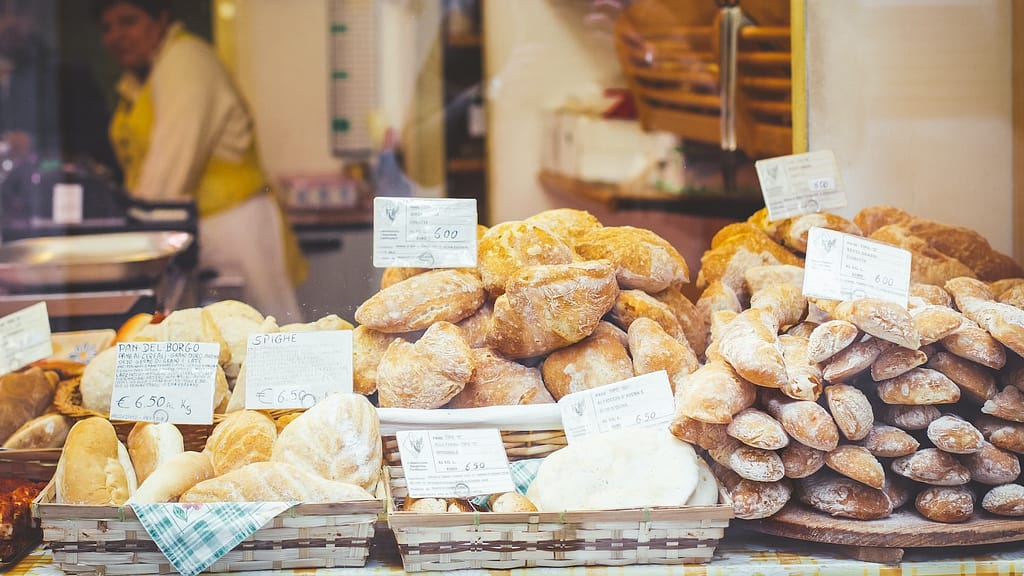 Bread has been with us for thousands of years. Its archaeological presence has long symbolized humanity's cunning culinary nature. For years, the common belief was that bread came to be a part of our diets as we gave up our nomadic ways of life and began farming to grow grains and cereals. Findings from 2018, though, suggest that humans were creating bread long before we settled into agricultural life. 14,000-year-old bread crumbs found in the firepits of a hunter-gatherer tribe in modern day Jordan suggest that perhaps our love of bread led us to become farmers. 2
Anybody who has baked a loaf of bread knows how laborious this process can be. But imagine if you had to mill the grains yourself, too. Baking Neolithic bread would have been quite a feat, and yet bread became so beloved it may have changed the fabric of society, leading us to settle down to grow the precious grains that make it possible. And as bread culture evolved through history, regions diversified their flours, leviners, flavors, and baking techniques. Think about that when you bite into your next piece of midnight snack toast.
One ancient bread culture we are particularly familiar with is that of ancient Rome. From frescoes to actual charred loaves—yes, the ones baking the day their baker fled Pompeii—we have a remarkable record of bread as it was 2,000 years ago. Of these Roman loaves, the Panis Quadratus—a round loaf with baked-in indentations that make it look like a wagon wheel, has become particularly well-known through the excavations of Pompeii and Herculaneum. 3
From the time capsules of these cities frozen in time we have been able to not only unearth the bakeries that once fed the city, but the mills that would have ground the flour, and hot ovens complete with loaves inside. One only needs a little imagination to see and hear the bustling city street, the hawkers selling the fresh loaves, the grinding of mills, and the smell of smoke and bread. Some bread experts have taken this vision a step further, going beyond the imagined, mixing a dash of archaeology with a pinch of experimentation let us taste the bread of Ancient Rome.
Baking History
For experimental archaeologist and baker Farrell Monaco, the process of baking ancient breads—particularly those of the ancient Romans—is more than just a pursuit of knowledge. For Farrell, diving deep into the bread that fed cities like Pompeii and Rome is the closest we can get to the daily lives of the average person. Understanding the way that bread was made from grain to milling, wild yeast starters to baking techniques allows us to tell a story that goes far beyond shards of pottery or ruins. Understanding the food the average person ate on a daily basis—the bread they bought from hawkers on the street and dipped in their soups and stews—helps us to connect with and humanize people who lived nearly two thousand years ago.
So, how is it possible for us to recreate bread that hasn't been tasted in nearly two millennia? That is the magic of Farrell's culinary laboratory complete with crackling wood oven, live ferments, and a lot of kneading.
Take a look at her incredible story in this video from Atlas Obscura:
If you're an eternally curious person who loves to know about the strange and wonderful things about the world, you have to go check out Atlas Obscura. They travel the globe telling stories about the places and people who make this world such a curious and remarkable place.
Farrell Monaco's ongoing work can be found over on her website, Tavola Mediterranea. There you can find recipes, her latest articles, and even order some Ancient Roman bread for yourself!
Oh, and if you heard about the June 27th announcement of the Pompeii fresco depicting an Italian Flatbread—what some in the media are wrongly calling an Ancient Roman pizza—Farrell wrote a great piece for the BBC's World's Table (complete with recipe) that I highly recommend you read. It's incredibly informative and puts into perspective the rich, bready culture of the region. Plus, the recipe looks absolutely delicious.
Breaking Bread Together
"You can't make a loaf of bread just for yourself… you share it with your family and you share it with your community and it's been like that for millenia."

– Farrell Monaco
What a beautiful statement. And, even though, during the pandemic I was known to bake a loaf of sourdough and by the end of the day have single handedly eaten it, the bread was always better when shared. Some of my favorite memories of quarantine—a time I was fortunate enough to spend with my family—were of creating a fresh loaf of bread and sharing it with the people I love at dinner. Even now, though I've moved from sourdough to yeast, I love baking bread for my partner's family wherever we visit. I beam with pride as his dad reminisces about how it tastes like the fresh bread his now 102-year-old mother used to make, and Mimi herself tells me about her days baking bread for her family.
There's a way that conversation changes at a restaurant when the bread hits the table; a new ease as everybody greedily reaches for a roll and unwraps their butter. There's a way that the smell of bread transports you to a favorite travel destination, or the kitchen of a loved one. Even forgetting the rolls every year in the oven at a holiday meal, and having to jump up to grab them juuust before they burn has a certain nostalgia to it.
Bread is this beautiful equalizer. In its many forms around the world it is made with love. It is a staple that connects us to ancient history and to the next generation.
Perhaps if you have a bread-lover in your life, or your days during the pandemic were sustained by the doughy goodness of a sourdough-baking friend, you'll pass on this article to them as a small thank you of community, and an acknowledgment of their place in humanity's long love-affair with bread.
More Culinary Delights
If this article got you hungry for more curiosity-inducing food content, we've got you covered! Here are a few of my favorite articles that are a great side dish to this one!
Happy snacking!
Stay beautiful & keep laughing!
-Liesl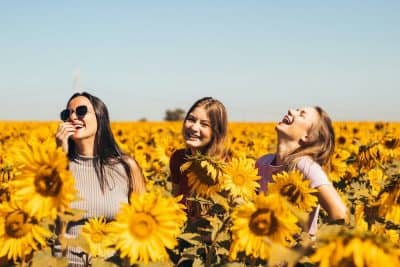 Don't miss out on a single article!
Enjoy unlimited access to over 500 articles & podcast that give you a positive perspective on the state of the world and show you practical ways you can help.
Sign up now!