Think about putting on your favorite old pair of jeans, your favorite jacket, or buttoning up the shirt you stole from your loved one—the clothing we love most often stays with us for decades, collecting its own stories along the way. So, what if we could wear other people's stories and adventures proudly with our next clothing purchase?
There's something inspiring happening with the future of clothing. Old clothing now has a new future!
The outdoor gear company, Patagonia, is teaming up with Suay Sew Shop to create a line of gear made from bits and pieces of old garments. From beloved pants finding a purpose as a world-traveling bag to old down jackets being reassembled into comfy vests, Patagonia's Worn Wear ReCrafted line is repurposing gear to give it a new life for another generation.
It's an incredible collaboration; a partnership that points to the future of clothing as companies reduce their impact on the planet!
*We want to note that we are in no way sponsored or supported by Patagonia. Our aim is simply to celebrate the work they are doing as a model for other companies to follow!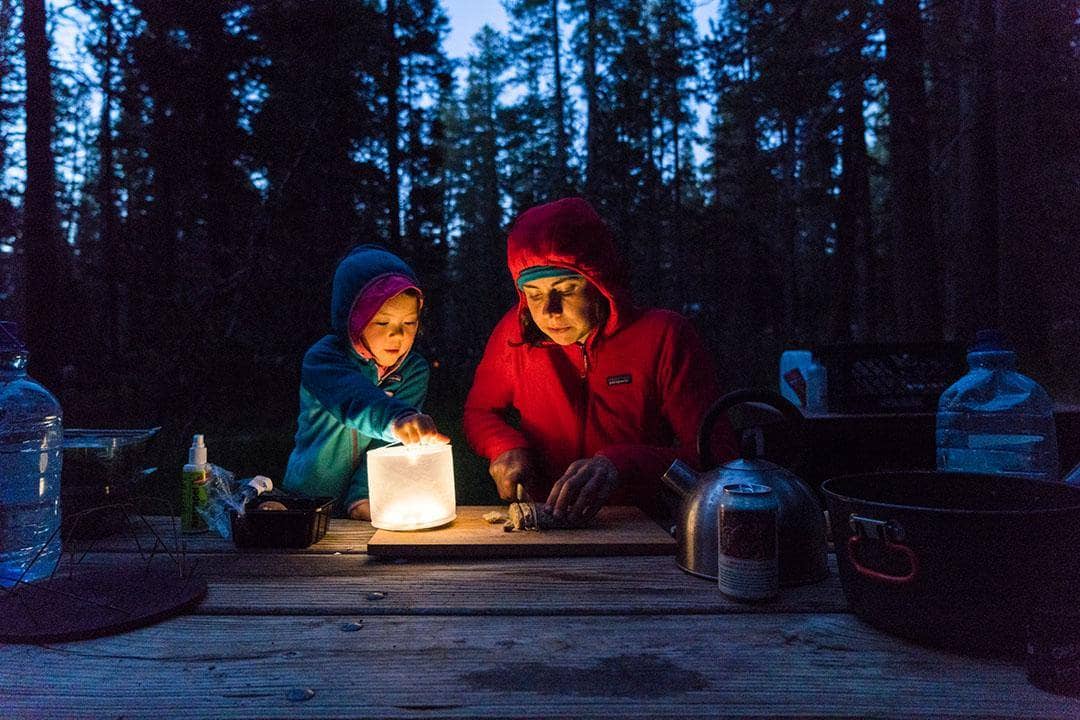 Clothes Made from Other Clothes…
If your clothing or outdoor gear no longer works the way it was supposed to, how could it be repurposed into new products and avoid adding to the world's waste?
In the United States, the average person sends nearly 80 pounds of textile waste to the landfill each year. 1
When you add these numbers to the impact that production of our new clothes has on the environment, it's clear we need a better system for buying, reusing, and recycling our textiles. 2
This is where Patagonia comes in! Patagonia has long been a leader in making business do good for the environment. Since 1986, they have been leaders in corporate giving; since 1996 they have been using only organic cotton in their lines; 3 and, since 2017, they have made it easy to shop second-hand gear with their Worn Wear online store, giving old Patagonia products new life and reducing the amount of textile waste making its way to landfills and incinerators. 4
Their mission goes further than just reselling old clothes, though. They are making it easy for people to recycle their old, tattered, burnt, and holey gear that's beyond reselling, too! You can send all of your beyond-repair gear back to Patagonia. But what do you do with a warehouse of old gear beyond repair, you may ask? Well, the Patagonia team had an idea: why not make clothes from other clothes?
The Worn Wear ReCrafted line is a great test case for what's possible when companies start to take responsibility for their supply chain, from planting cotton to the end of a garment's life.
So, what does a ReCrafted garment look like, and what kinds of stories does it tell? Here's a piece from Patagonia that celebrates this new wave of progress!
You can learn more about the Worn Wear ReCrafted project over on the Worn Wear site. If you're interested in picking up some Worn Wear of your own, it's a great way to get some high-quality gear, do some good for the environment, and support a company hard at work leading the pack on sustainability initiatives! If you're in the market it's a great place to look!
Oh, and if you want to recycle or fix your own Patagonia gear, you can learn more about that here.
You can learn more about their collaborators, Suay Sew Shop, who are also breaking the mold on what we can do with reworked materials!
What does this mean for us?
Even if you're not an outdoor gear fan or consider yourself a big shopper, Patagonia's vision with Worn Wear and the ReCrafted line points to progress other companies could follow.
Did you know that globally, the fashion industry emits more carbon dioxide than international flights and shipping? 6 And fast fashion–inexpensive, poor quality garments that quickly go out of style–has changed the way people buy clothing, making it easier than ever to wear something a handful of times and then discard it without thought. Or, to throw it away without even wearing it—it's estimated that 25% of clothing remains unworn. 7
So, what if we extend the life of our clothing or buy reused goods? Well, Carry Somers, founder of the nonprofit Fashion Revolution–a leader in the fashion activism movement–says, "Even extending the life of our garments by an extra nine months of active use would reduce the carbon, water, and waste footprint by around 20% to 30% each." 8
Imagine the positive impact if we started off buying quality goods.
By supporting companies with a focus on having a positive impact on the planet, like Patagonia, our clothes would last years, maybe even decades; staying in our closets, and not going to the landfill. Now, imagine, too, if our support inspired more companies to work towards a closed loop with their goods, ensuring that their products had a minimal environmental impact.
We have the power to sway companies to make better products. We can encourage them to make them more sustainable, and sustainably support the people who are involved in their creation. And, since we have the buying power, it's up to us to vote with our dollars. Sure, that shirt for $5 may be the cheap option, but with every purchase we make it serves us to question why that shirt is priced so low.
Want to see how other companies are doing good with business? Check out a few of these articles we've written featuring organizations on a mission to do good with good business:
We have a bright future ahead of us.
From socks to sweaters, toilet paper to rain jackets, you name it, there is a company making good products that do good for the world. How will we choose to support these kinds of companies when we can?
Stay beautiful & keep laughing!
-Liesl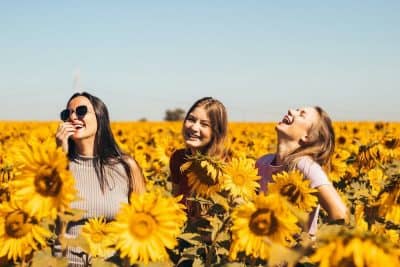 Don't miss out on a single article!
Enjoy unlimited access to over 500 articles & podcast that give you a positive perspective on the state of the world and show you practical ways you can help.
Sign up now!
Published: December 18, 2019