Can you get more from a hotel stay than a good night's rest? When every room is filled with unique art and the price of your stay helps support a whole community, you bet you can! Now, here's a window into our possible futures: when finding a "win" for everyone at every angle is just how we do business! At Skwachàys Lodge, they've found a genius way that not only celebrates the cultures who once lived there, but supports those to come.
Unlike the hotels you're probably used to, every room at Skwachàys Lodge tells a different tale. Each room is assigned to and designed by a different Indigenous artist in the area. Every time someone rests their head at the Skwachàys for the night, another artist finds support in their artist-in-residence program, continuing the cycle of giving back.
A Way of Business That Redefines Success!
Before the colonists sailed to North America in 1607—before the ideology that led them here was even formed—there were thriving cultures of First Nations that called this land home. Now, hundreds of years after the colonization of the Americas, Skwachàys Lodge is helping us all discover ways to give back to those people and celebrate the cultures that once prospered here.
A Place That Gives Us That Opportunity
Located in Vancouver in British Columbia, Canada, Skwachàys Lodge provides an opportunity not only for people to immerse themselves in Indigenous culture but to wholeheartedly support Aboriginal creators with both an art gallery and an artist-in-residence program.
They've mastered the concept of social enterprise, a revolutionary business model that puts as much into a community or social issue as it does into revenue. 1 The Lodge uses their business to uplift the Indigenous community of Vancouver, embracing their heritage and providing Native artists with a host of amazing opportunities!
David Eddy, the CEO of the Vancouver Native Housing Society and Skwachàys Lodge did a beautiful interview with True Calling detailing the Lodge, its programs, and the opportunities they create for the city, for business, and for the future.
True Calling is a fantastic place to get lost if you're looking for a diverse range of inspiring success stories. It's hard to leave one of their films without feeling encouraged to follow your dreams! Check out their YouTube library to see what you discover.
What a stunning, elevating place to stay!
An Indigenous artist played an essential role in the design of each of the Lodge's breathtaking rooms! You can see some of them over on the Skwachàys Lodge website. But if you're headed to Vancouver and want to see the rooms and support the Lodge yourself, you can book your stay, here. It's clear that truly remarkable work goes into making such a wonderful place to stay the night. It's incredible what businesses can achieve when they put real people before money.
A Model of "Humanity First"
A portion of the Lodge's revenue is used to subsidize an artist-in-residence program! The program gives Indigenous artists space to live and work, all the while providing them with access to programs to aid them in their growth as people and professionals. Skwachàys Lodge's gallery also allows guests to purchase art made by residents and local Indigenous artists.
Skwachàys Lodge is a perfect example of how putting humanity first is changing our times! Organizations around the world are waking up to the needs of the environment and people on a global scale. Contributing to a more positive, inclusive, and equal world initiative is slowly (and deservedly) becoming mainstream!
If you're curious to see how other businesses are taking this under their wing, check out these articles next!
What can your business contribute to your community? Consider the impact even small-scale efforts could have in bringing real change to a cause of your choice! Even small changes can ripple into great waves. I challenge you to see what you can offer to your community!
Explore new horizons, and stay healthy!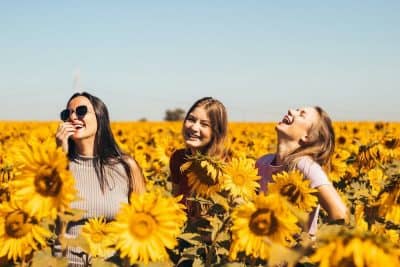 Don't miss out on a single article!
Enjoy unlimited access to over 500 articles & podcast that give you a positive perspective on the state of the world and show you practical ways you can help.
Sign up now!
Published: September 11, 2020